National Oral Health Care Month couldn't come at a better time for my family. We are all due for a check-up and cleaning. It was Nicky's first dental checkup and she did pretty good. She wasn't too keen on letting a stranger brush her teeth but she let the dentist look at her teeth. Unfortunately everyone else ended up with a few cavities that need filling. Now we're putting extra effort into flossing the kids' teeth and have started using Spinbrush toothbrushes.
Here are some tips to help your family practice good oral health care and hopefully end up with fewer cavities than mine!
1. Teach good habits at a young age
Starting young makes dental care part of their normal routine and can avoid future dental troubles. You can even start with babies before they have teeth by using a wet wash cloth on their gums to get them used to something being in their mouth. As I well know, 60-90% of children experience tooth decay?1. Making dental care fun can also help make kids more interested.  My kids love picking out and using their very own toothbrushes and toothpaste.  Introduce toothpaste with fluoride like Orajel™ Super Mario ™ Kids Fluoride Toothpaste after the age of 2 years or when your dentist recommends it to help fight cavities from the get-go.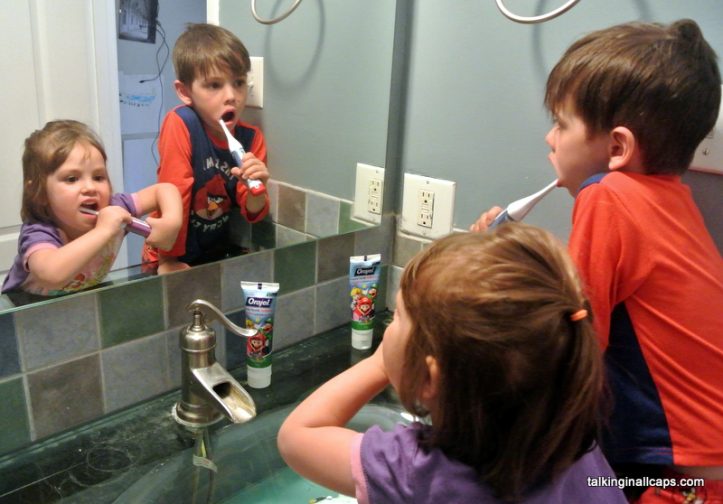 2. Keep your mouth as clean as a whistle 
Brushing and flossing twice a day is important for optimal oral health but it can be hard to get kids to brush their teeth as well and as long as they need to. New Spinbrush™ My Little Pony ™ or Super Mario ™ battery brushes so kids can practice healthy habits with the help of their favourite characters. Children under age 3 years should use the brush under adult supervision.  They are more effective than regular brushing and blast away plaque.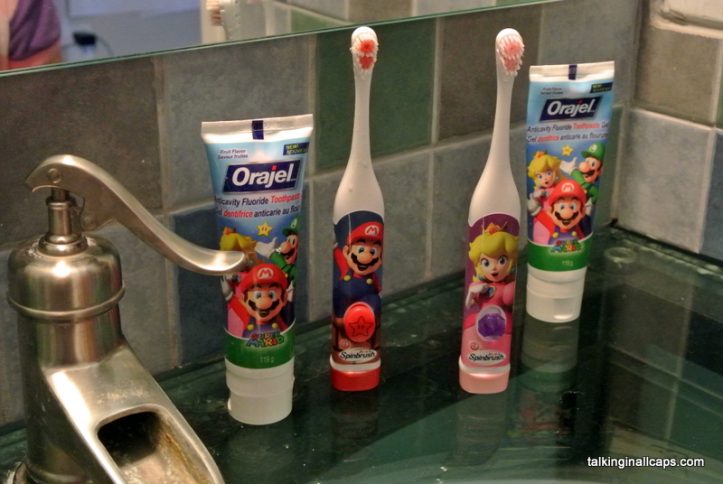 3. Look out for red flags
Make sure you're looking out for signs of trouble in your mouth. Bleeding, red or swollen gums? Bad breath that won't go away?2  These can be signs of gum disease that should be looked at by a dentist. Take all the preventative measures you can, such as staying away from tobacco and practicing good overall lifestyle habits that will help you be your healthiest, and best self.
This month make it your mantra to take extra special care of your oral health and wear a smile you're proud of.
1 World Health Organization: http://www.who.int/oral_health/media/en/orh_report03_en.pdf 
2 Canadian Dental Association: http://www.cda-adc.ca/en/oral_health/cfyt/good_for_life/default.asp
I am a brand ambassador for the 2015 year with Church & Dwight. As part of this program I receive monetary compensation as well as products to review.