Gordie was off for Spring break last week so my mom and I decided to take the kids on a little adventure. My mom thought it would be fun to take the kids to the Nanton Candy Store. Nanton is about an hour south of Calgary which is a great distance for a day trip with kids. Long enough to feel like you're going somewhere but short enough so that long before anyone is getting really antsy you are already there.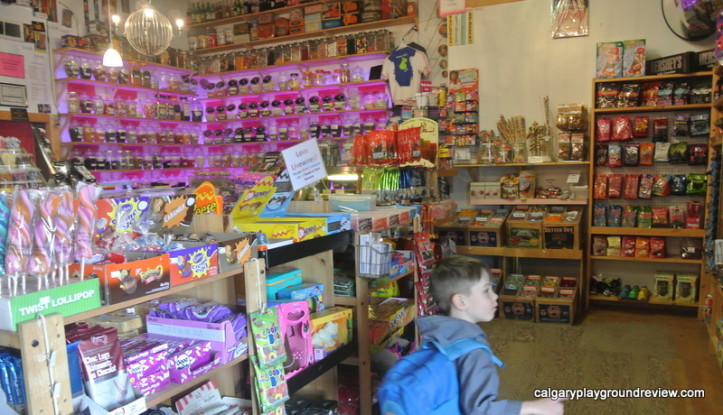 The Nanton Candy is located along the highway just South of the Bomber Command Museum, Big Sky Garden Railway and the Miniature Museum. The Candy Store also has a small antique shop at the back and in warmer months Nanton Ice Cream is open right next door.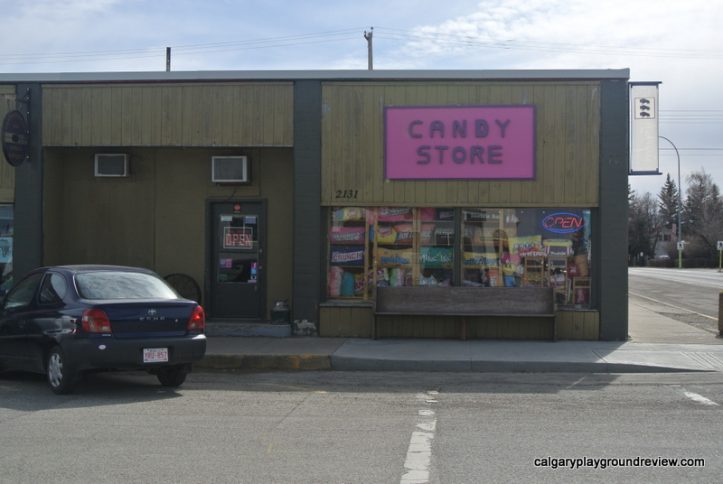 Inside you will find retro candy, import candy, novelty candy, tons of bulk bin candy and more.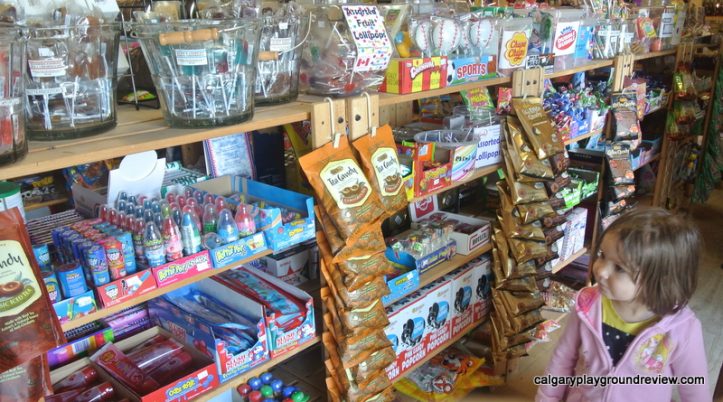 The kids were totally over whelmed with the the choices. Nicky ended up picking a pack of 'princess' candy with candy necklaces and bracelets, strawberry marshmallows in the shape of hearts and an Elsa (Frozen) Pez dispenser. Gordie picked a plastic toy screw driver with candies in the handle and a planes Pez dispenser. We also got some salt water taffy, some bulk licorice and a few other things.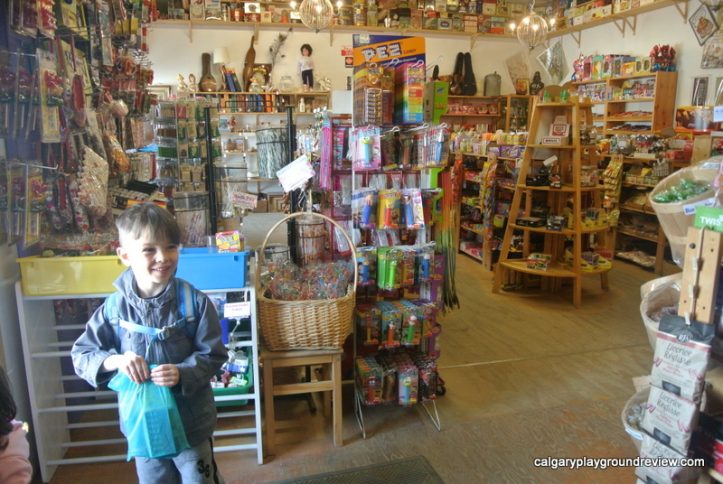 It was not the cheapest trip! All of the candy was really nicely laid out and the staff were friendly and helpful. The candy I had was all really fresh too. They also have an online store and will ship anywhere in Canada! (http://www.nantoncandy.com/)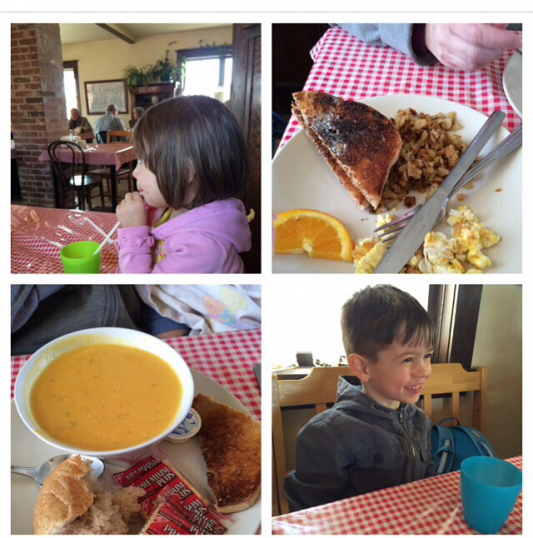 We also stopped for lunch while we were in Nanton at the Mainstreet Cafe.  The restaurant isn't huge but it's a cute space that was previously a doctor's house and office. The food is simple consisting primarily of things like breakfast dishes, soup and sandwiches. It has a casual atmosphere which is perfect when you are taking two little kids and a baby. The kids split a breakfast meal with ham, hashbrowns, scrambled eggs and toast. My mom had sweet potato soup and I had a BLT that I seem not to have photographed. The food was exactly as advertised and I would happily eat there again.
Have you been to Nanton? What do you eat while you are there?