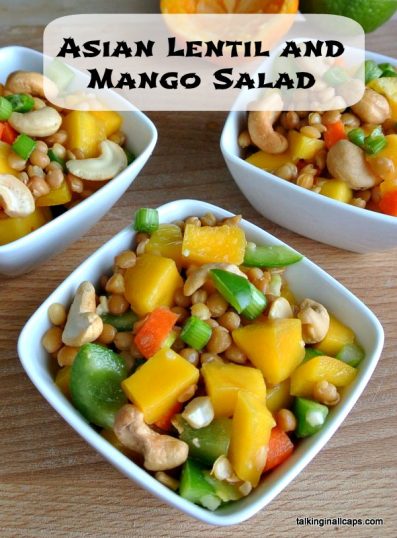 I was looking over the salads I had written so far and I could hardly believe that that after 48 salads, none of them contain lentils! Lentils are great in salads so I couldn't let that stand. This salad is fresh, delicious and unexpected. I love it and and I bet you will too.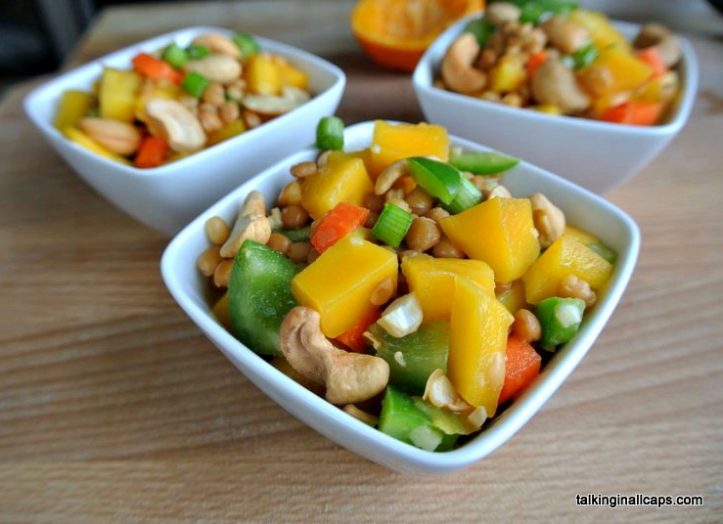 Salad #49 - Asian Lentil and Mango Salad
Ingredients
1 can of lentils rinsed and drained
2 ripe mangos
2 bell peppers (I used yellow and green)
2 large carrots
3 green onions (1 reserved for topping)
cashews chopped or whole
Spicy Citrus Vinaigrette:
Juice of 1 small orange
Juice of 1 lime
2 tbsp sesame oil
2 tbsp rice wine vinegar
1 tsp grated fresh ginger
1 tsp chili sauce (sambel oelek)
1 garlic clove minced fine
salt and pepper to taste
Instructions
Dice mangos, carrots, bell peppers and green onions.
Mix together with the lentils in a large bowl (reserve some of the green onion for garnish).
Whisk the dressing ingredients together in a bowl or shake in a small container with a lid. If you want a smoother dressing you could blend it together instead.
Toss the vegetables with the dressing.
Top each bowl with cashews and green onions.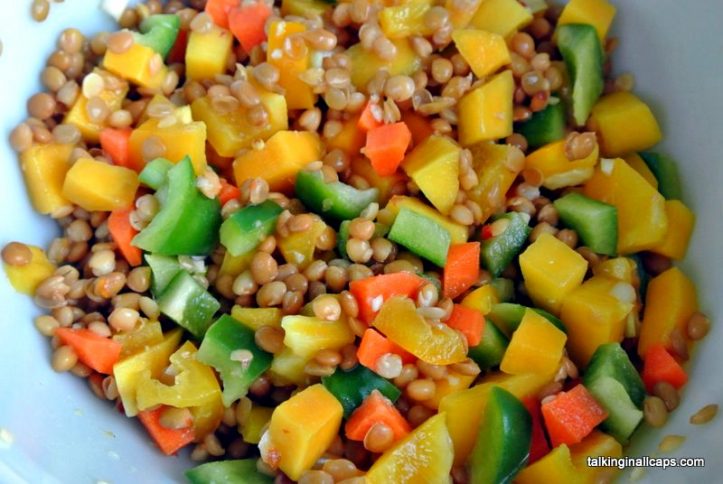 Did They Eat it?
Anne: Oh, that's good. Stephen: Good. Gordie (5 years old): uh, no thanks. Dana: Early to make, full of nutrition, fresh and delicious. This would be a great salad for lunches or to bring to a potluck.