I love cooking (well unless I am totally sleep deprived) but I do not love cleaning up afterwards (no matter how much sleep I get). That's why I like to use a cooking spray – less stuff sticking to the pan mean less time I end up having to spend scrubbing. Or re-running my pans through the dishwasher.
What I do not love is that sticky residue that cooking sprays can end up leaving behind on the pans. So when PAM cooking spray asked me to test out their new No-residue formula against a competitor spray, I said absolutely. I was honestly a little skeptical that I would find anything particularly noteworthy.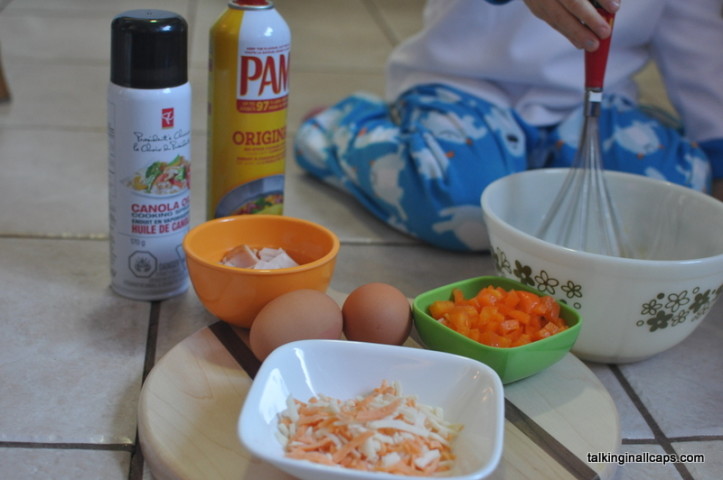 First I tried it out on some eggs I made in mini-muffin tins. I used PAM on the ones on the right and the competitor on the ones on the left. I think a few things are pretty clear from this picture.
1. I cannot eyeball how many eggs I need to fill two mini-muffin trays
2. I over fill my muffin trays
3. PAM absolutely left less residue than the competitor.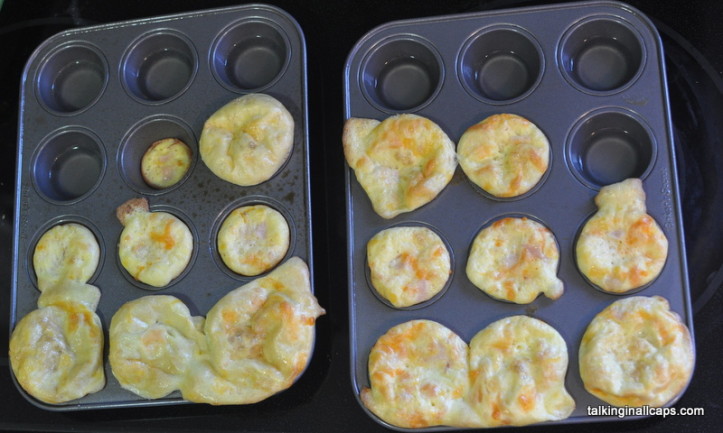 I decided to grab a recipe and try the eggs again. The PAM is again on the right and the competitor is on the left. From these photos you can see that:
1. Filling mini-muffin trays with eggs is hard
2. It gets dark too early and the lighting in my kitchen is terrible and
3. PAM again left less of that dark sticky residue than the competitor.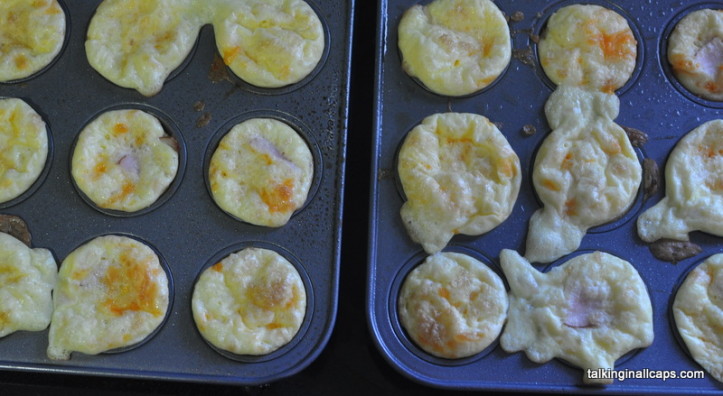 I decided that perhaps eggs in mini muffin trays are not for me and made some brownies in honor of National Brownie Day. For research purposes. I made them from a mix because they are shockingly easy to make from a mix but still delicious and I am currently sleep deprived due to my sweet little 11 month old so the only cooking I am doing is lazy cooking.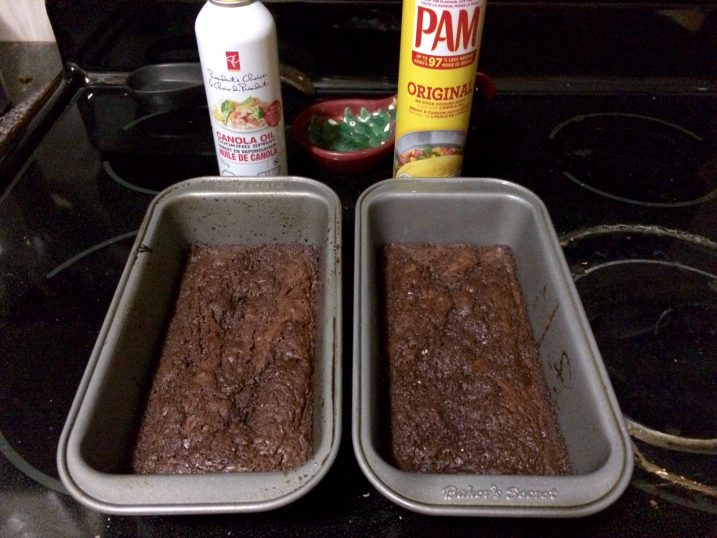 The pan I used PAM on was again on the right and the competitor was on the left. Although both brownies were easy to remove from the pan, the PAM left way less sticky residue.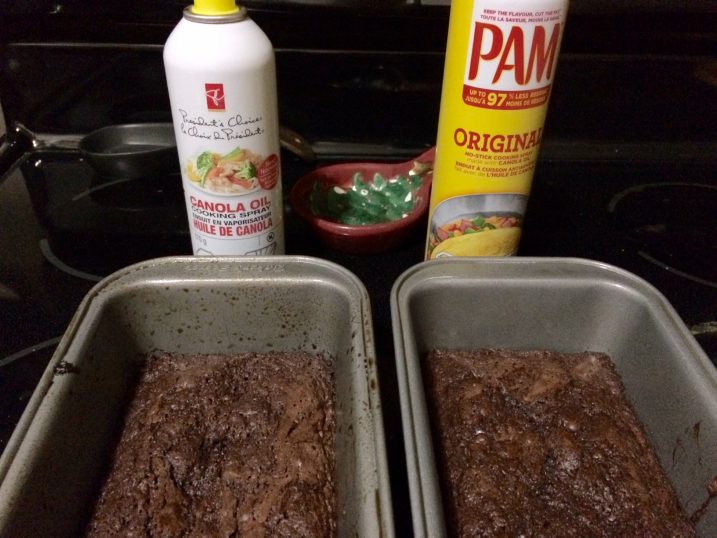 Here is a closer look at the back. I honestly was impressed. That sticky residue has been my biggest complaint with cooking sprays. The people at PAM say that this effect is even more pronounced over time. Pans used with PAM no-residue will continue to stay very clean looking wash after wash whereas pans use other cooking sprays with continue to collect residue over time.
I am participating in the PAM No Residue blog comparison program with enCompass Media. I've received payment as a thank you for participating and sharing my honest opinion.