This post is sponsored by Pinesol – #springblossom #yesitspinesol
I'm looking out the window right now on a lovely March day. Okay, actually it's snowing. And this morning it was -21 with windchill. I am so ready for Spring I could cry, but apparently spring is not ready for me.
While I wait for the weather to get its act together, I've decided to start preparing for the arrival of Spring. Here's a list of things I'm doing this year while dreaming of the return of green grass and flowers.
Check the kids shoes – they won't need shorts for a long time but when the snow clears up they are going to be pretty cranky wearing boots
Participate in 40 bags in 40 days – I am on a mission to declutter my house this year
Clean some of those neglected areas – we all have them. This year I am boosting up the spring smell by trying out Pinesol Spring Blossom. #yesitspinesol
Trying out a new exercise routine – I am feeling restless with the exercise routines I've been doing so I'm going to try something new to shake it up
Give myself some grace – I often start getting hard on myself when I get restless. It's not that I end up getting more done, I just spin my wheels and feel frustrated. I am going to try to let myself just be when I need to.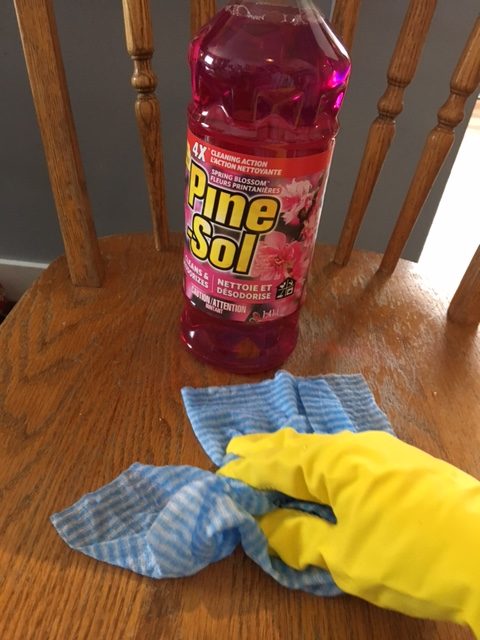 What are you doing to prepare for Spring this year?