Thanks to Corrina for this guest post! Corrina is a busy mom of three kids under 4 who writes at the Celestial Nest.
Location: Great Falls, Montana     http://www.childrensmuseumofmontana.org/
Address: 22 Railwood Square
Day Pass Cost: $4 per person (all ages)
Food Services: You can purchase coffee at the cafe.
Age Range: Children 12 and under.
Stay Length: 2 and 1/2 hours wasn't enough time for us!
Worth the Trip?: Absolutely.
Overall:
There was not enough time in one visit to do and see all that was offered at the Montana Childrens Museum.  I am just going to scratch the surface of the fun activities available at the museum.  Before we even entered the main area the staff had my daughter gluing and building a space ship out of a plastic cup and plate.
We spend 2 1/2 hours there. I recommend going on a week day if possible.  We went on a random Wednesday and we were the only ones there. The website suggests their activities are suitable for ages 4 months to 12 years and I would agree they do have something for every developmental stage up to 12 years.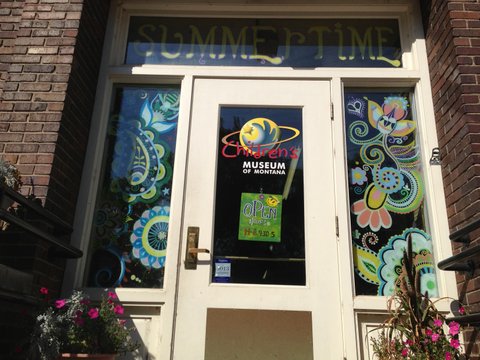 The building is located in the older historic district and it's brick wall interior is quite artistic.  Downstairs they have a specific gated area for ages under 4.  This is a safe space with lots of toys and educational games appropriate for smaller tots.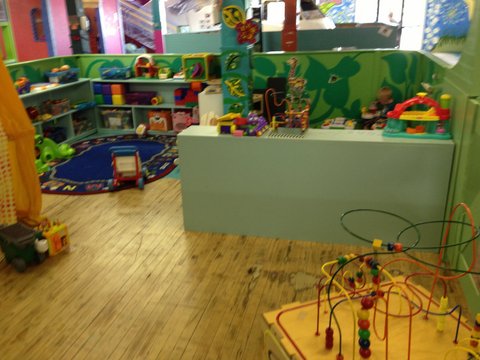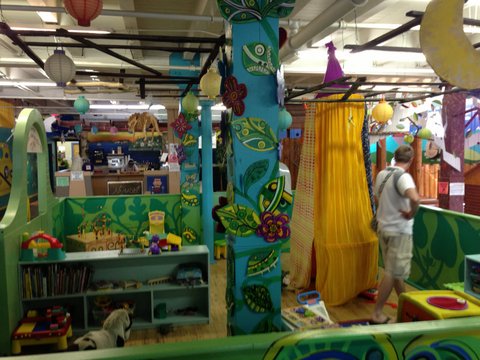 They also have many activities for older kids, ages four and up.  My daughter especially enjoyed the fossil dig, which is an area filled with beans where children can excavate for fossils with shovels.  This is gated off from younger children and requires parental supervision.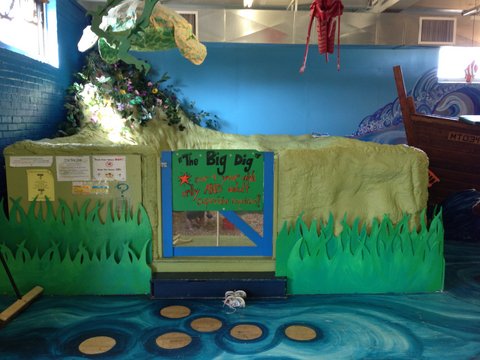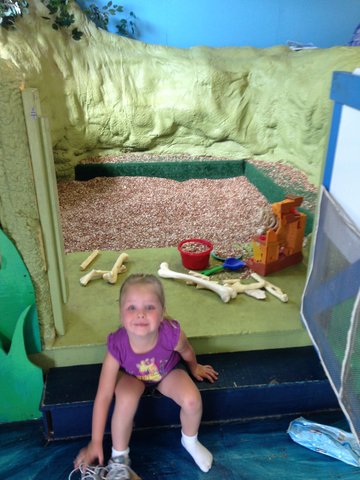 They also had lots of lego upstairs along with building educational tools complete with large PVC pipe which the children (and dad) had fun connecting.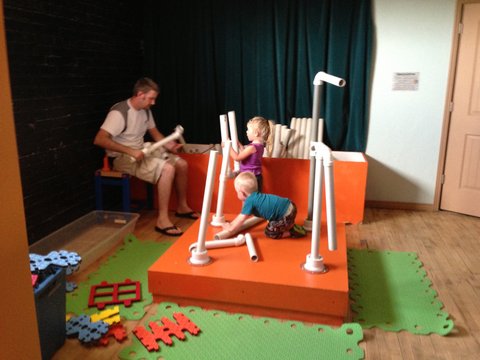 The imaginative dress-up/puppetry area was also a hug hit with Julia.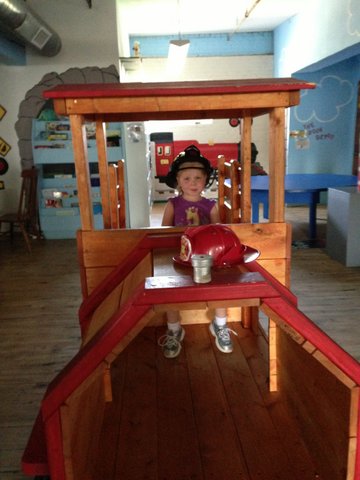 My 1 year old spent most of his time zooming cars down the wide variety of built in car ramps or their mini train station upstairs.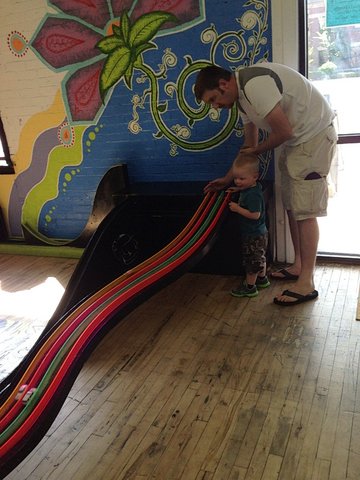 They have small swings and slide upstairs as well as a slide downstairs connected to a large ship with a telescope on the end.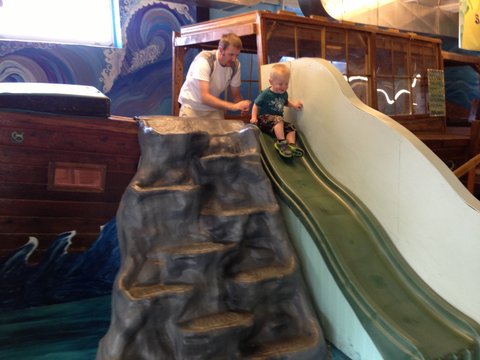 Our family will certainly return the Childrens Museum of Montana, only with more time available to play!
Extra Pictures: