My family loves candy and in particular trying out new and different varieties. When Treatsbox.com asked if we wanted to try out one of their Treatsboxes we didn't hestitate to say yes.
Treatsboxe.com ships from Canada and all their prices are in Canadian dollars. The Treatsboxes come in 2 sizes – regular (starts at $16.99 per month) and epic (starts at $33.99 per month) which is about twice as big.
You can order a single box (Sweet Solo) and it will ship in about 48 hours. Or you can sign up for a 3, 6 or 12 month subscription where you can a new box each month.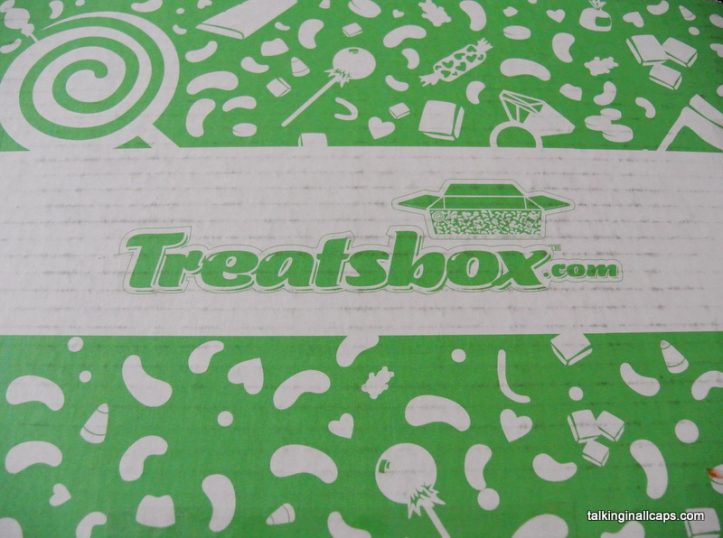 When our epic Treatsbox arrived, my kids were dying to open it up. But I made them wait until their dad came home because I'm mean like that.
I really liked the variety of different candy that came – everybody could find lots of things they liked. There is also many things that I haven't seen in a while or are hard to find without going to a specialty shop. One of the best things though is that the candy was all nice and fresh. Nothing was suffering from laying on a shelf too long.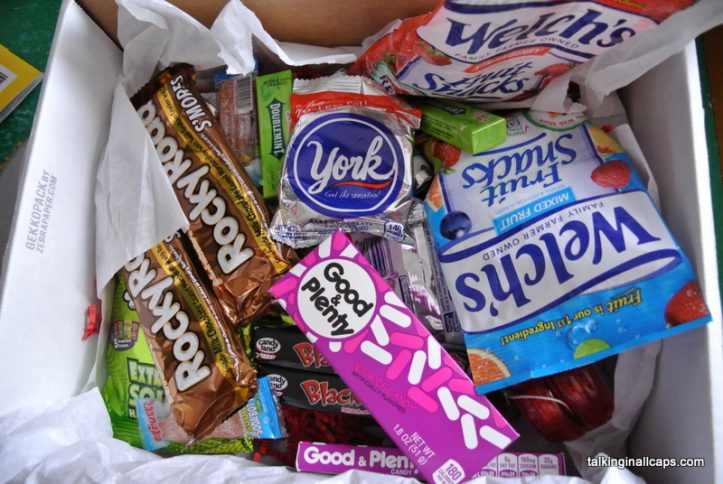 My son loves watching unboxing videos so was pretty excited to make one of his own. Check out him unboxing the April Regular Treatsbox below.
In our Treatsbox we got:
2 boxes of Good & Plenty
2 Rocky Road S'mores Bars
2 York Peppermint Patties
2 packages of doublemint gum
2 packages of mint lifesavers
2 packages of blackjack licorice chews
2 packages of Welch's Fruit snacks
2 packages of Warheads Extreme Sour Hard Candy
2 Sugar Daddy Caramel pops
1 Fireball jawbreaker
2 sour soda bottles
Now and Later Chews
Big League Chews
Mario Yo-yo with Candy inside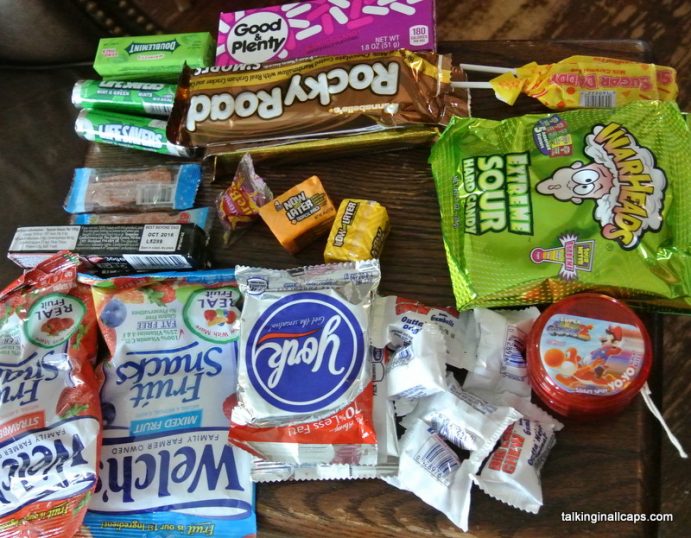 I was actually really impressed by the Treatsbox. We're actually looking at signing up for the subscription service as a Mother's day/Father's day present. I know the kids are going to love the anticipation of the box coming and I think it might actually be easier to not buy other candy when we know this will be coming in the mail.