Looking at my entry way it seems to be spring again. Spring weather in Calgary can vary a lot so we have everything from vests, to light coats and rain jackets. And we still have all the Winter clothes hanging around too.
It's definitely time to start putting away the snowpants and sorting through what fits from last year. Kids clothes are expensive so hand-me-downs are one of my favorite things. I always have a bin of too big clothes put away – some that my older kids are passing down and some from other family and friends.
Whether you are keeping your kids' clothes in the family, giving them away or selling them, it's important to keep the clothes in good shape. Here are some simple and affordable ways to keep your kid's clothes in great condition, and hand-me-down ready:
Host a clothing swap. Gather all your friends and have a clothes swap. Everybody can bring their kid's old clothes that they have either outgrown or are simply tired of. It gives you and your friends the chance to catch-up and socialize while refreshing your kids wardrobe and saving money. Bonus: gather your friends who wear the same size as you do for a clothes swap of your own!
Keep it in the family. At the end of every season, have your children pack away any clothes that are getting too small for them. Label the box with the date and season so in a few years, when your next child is ready for a new outfit, you know exactly where to find them. Make sure to wash everything before you store it away, so that it is clean and fresh when you pull it out of storage. Pro Tip: OxiCleanTM Foam Pre-treat rids your children's clothes of tough dried on stains – even grease!
Embrace the bold colours. Fun, bright and colourful spring clothes can lose their vibrancy quickly during the year – making it hard to pass them on. The right laundry detergent can go a long way in caring for clothes. Pro Tip: Upgrade from ordinary detergents and give your kids clothes a high definition clean with OxiCleanTM HDTMLaundry Detergent(available in liquid and paks). It will ensure your whites stay radiant and your colours vibrant.
Do you have any great tips for re-using old clothes and saving money?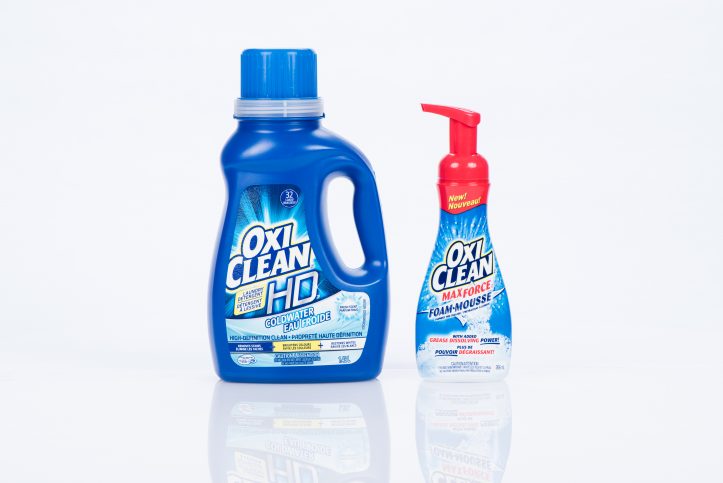 I am a brand ambassador for the 2016 year with Church & Dwight. As part of this program I receive monetary compensation as well as products to review.