Much to the despair of our little ones, back-to-school time is fast approaching. The freedom and fun of summer will soon be over and the reality of routines and homework is about to start. While we're eager to get the kiddies out of the house at last, the reality is that it comes with a few "drawbacks":
Laundry: Summer comes with its fair share of stains but soon gym clothes and uniforms will take over – big time. If your kids wear a uniform to school, you know the importance of keeping these in good condition. There's nothing worse than having to replace something mid-year. Then there are the extra-curricular activities…hello hockey jerseys and ballet leotards! These items are pricey and it's important to care for them properly. What are the odds these items will make it through the school year? Step 1: beg and plead with your kids to treat these items with care (good luck!). Step 2: Equip yourself with a killer laundry arsenal that's always at your fingertips. For example, stock up on OxiClean™ Colour Shield Liquid Laundry Stain Remover, it keeps colours looking their brightest. And OxiClean™ White Revive™ Stain Remover Powder has your whites covered as it's specially formulated to maintain whites – without chlorine bleach! For inevitable stains, turn to OxiClean™ Laundry Stain Remover Spray and OxiClean™ Max Force™ Gel Stick to pre-treat in advance of your next laundry day.
Aches and pains: Real life will ramp up again quickly for you too. Whether you're back at the office and adjusting to sitting at a desk all day or you're just trying to keep up with your kids, topical pain relievers such as RUB·A535™ Extra Strength Heating Cream are essential to have on hand for those muscle aches and pains. It delivers fast-acting, warm, penetrating relief of muscle, joint, back and arthritic pain.
Cavities: Before you know it, Halloween will be approaching and then the Holidays are not far behind. For you this means an extra-long to-do list. For your kids, it's the start of a regular diet of candy and chocolate so brushing their teeth will be key! When brushing is fun, your kids will want to brush their teeth! They'll love the novelty of the moving brush head on Arm & Hammer™ Spinbrush™ Kids Battery Toothbrush and  designs such as My Little Pony™ and Paw Patrol™ will get them even more excited.
When we think about it some more, heading back to school really isn't so bad! That being said, what are you not looking forward to the most?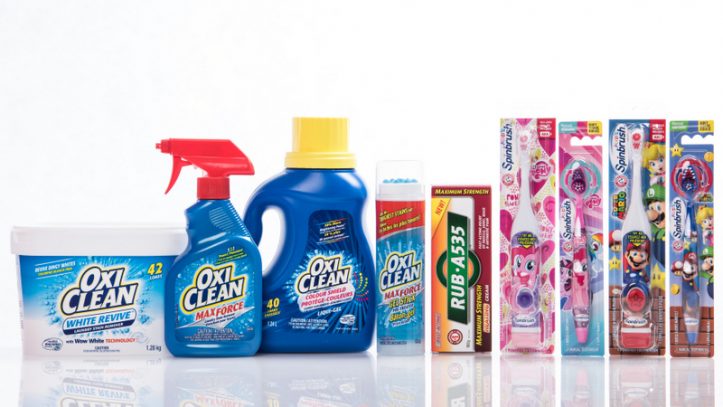 I am a brand ambassador for the 2016 year with Church & Dwight. As part of this program I receive monetary compensation as well as products to review.