I learned how to crochet a couple of years ago and have since made scarfs, hats, blankets and slippers. My favourite thing to make though has been amigurumi. Amigurumi is a technique for creating small stuffed toys. It has been popular in Japan for a while, and has started becoming popular now in North America too.
Here are some of my favourite projects with links to the patterns so you can try them out yourself.
Unicorns
This pattern is easy to read and works well is a huge variety of colours (just be careful with light pink has it can look a little pig-like). My unicorns end up being about a foot tall!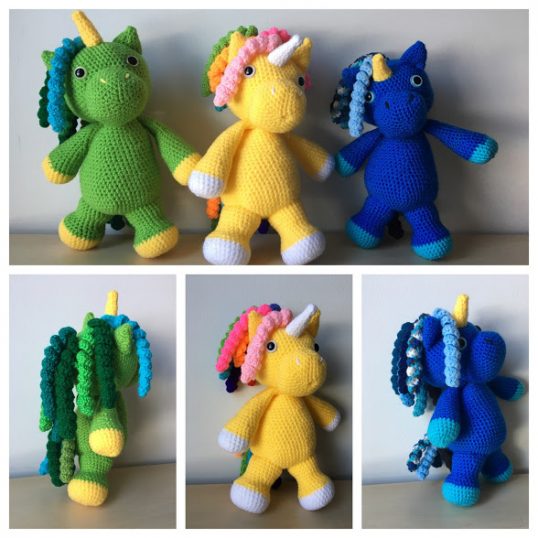 Peachy Rose the Unicorn – paid pattern
This large baby unicorn could not be cuter. I modified the pattern a bit by giving it wavy hair instead of straight and leaving off the wings. The method they used for attaching the hair worked really well.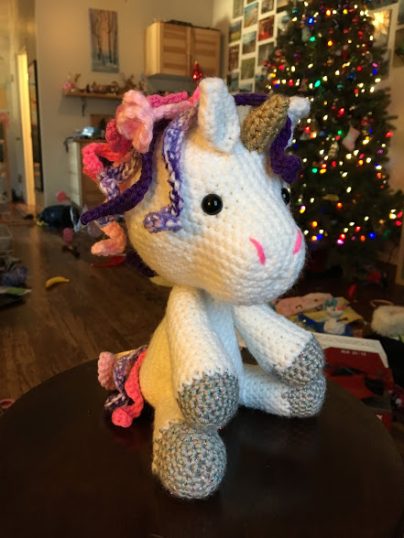 This tiny unicorn fits into the palm of your hand. Again I modified the hair to make it loose instead of 'molded' pieces.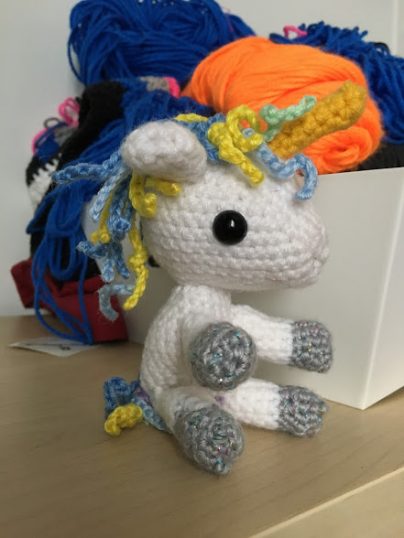 This pattern comes with instructions for a saddle and bridle set which looks adorable but I had trouble making it look good myself. The horse, however is great. I made this horse to look like Ghost from the TV show Heartland.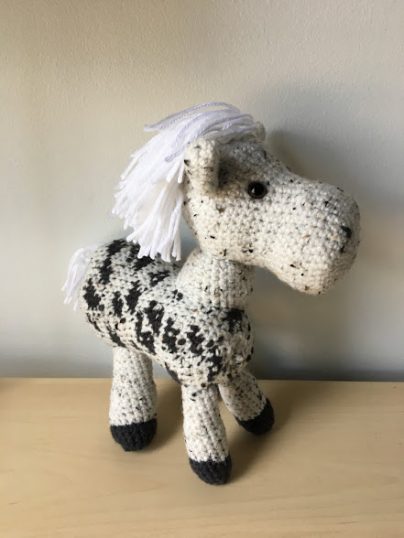 This pattern works up quickly and looks adorable. I also made it with lighter colour leaves which I think looks even better.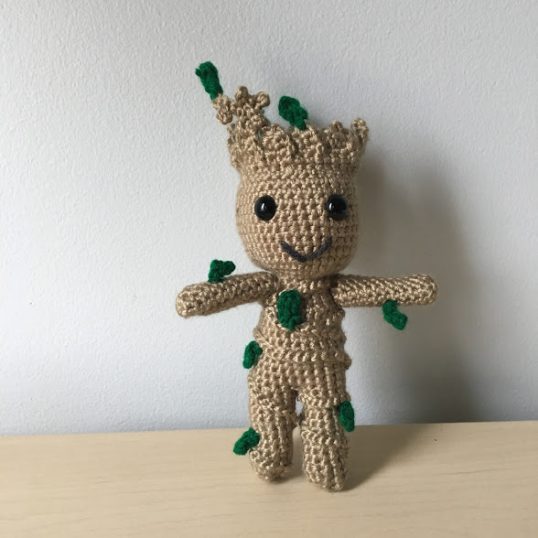 Porgs – free pattern
These were my most requested item this year. They work up pretty quickly, but the quick colour changes can take a while to get used to.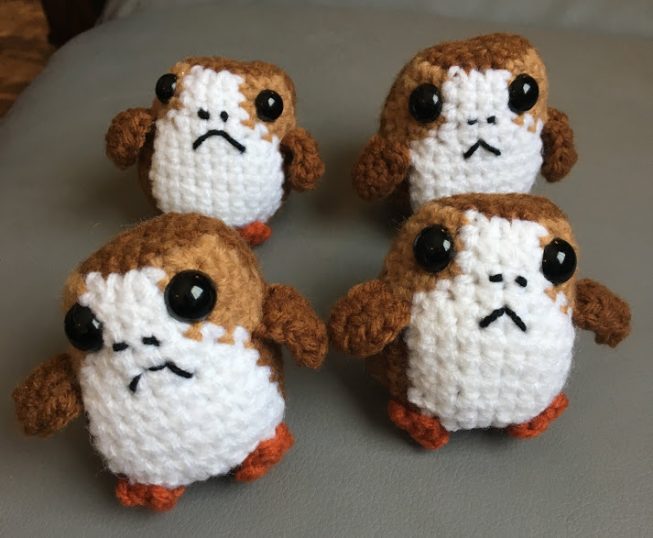 I've made a few dogs using this pattern and they have all turned out really well.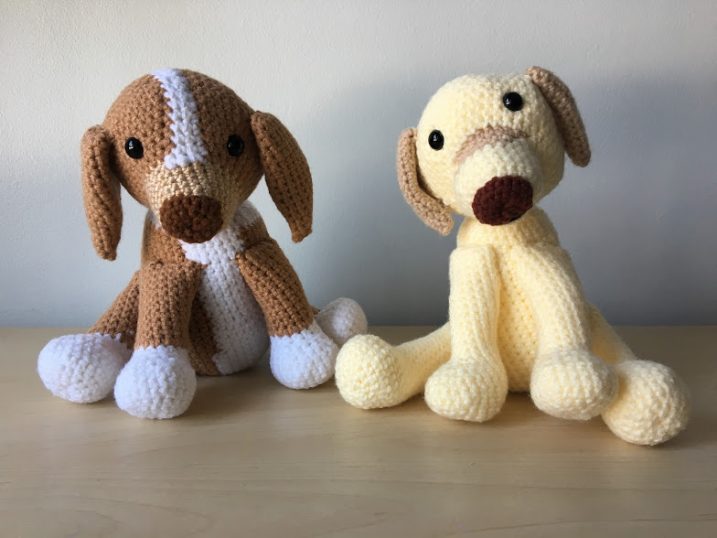 I found this pattern really easy to follow, as long as you remember that it uses UK crochet terminology instead of US terms. It's an easy switch and shouldn't deter you from using it.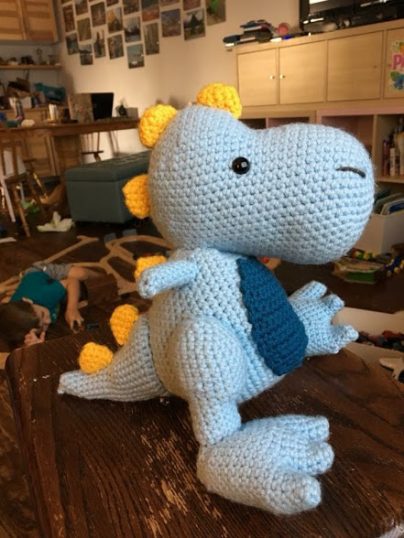 I also modified it to create this dragon by adding some wings and changing the arms.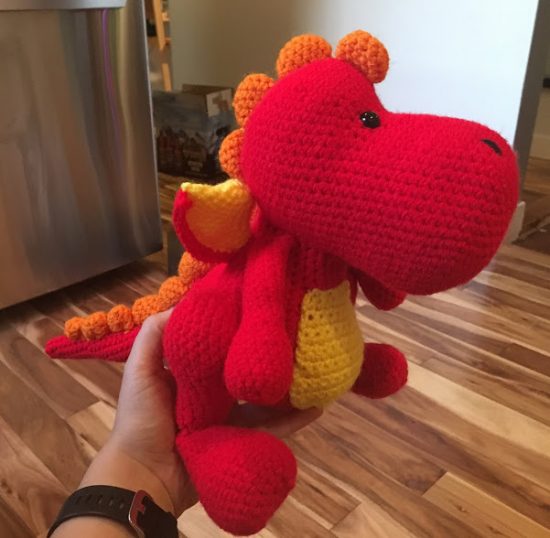 I made this hippo with scrap yarn and my kids adored it. Too bad it wasn't for them!