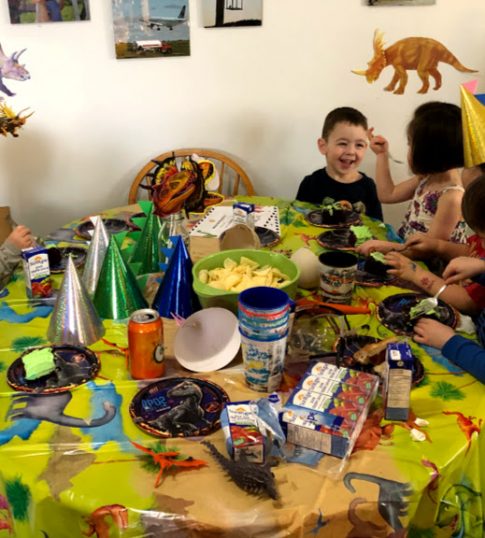 My youngest is currently obsessed with dinosaurs. I have learned so many new dinosaur names this year! Planning his dinosaur party was super fun. The kids were 3 and 4 year olds so I didn't want to do anything too complicated or involving party games because I don't really like them.
Decorations
We bought some dinosaurs for the wall from Party City and Open A Party.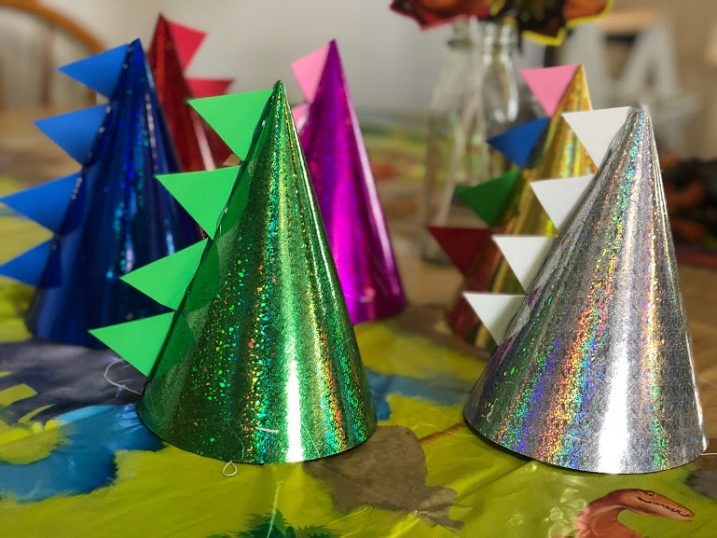 We found these sparkly hats at the dollar store along with some foam sheets. I cut the foam into triangles and hot glued them onto the hats. We had more hats than we needed so the hats doubled as decorations.
"Loot Bag"
The kids also got a dinosaur tail (6 for $36 at Open A Party). These were adorable. Some of the kids loved them and others wanted nothing to do with them. They doubled as the loot bag.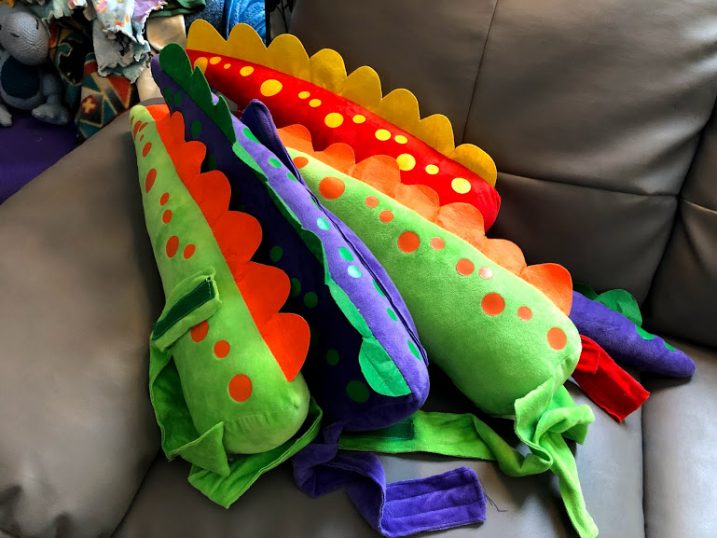 The Cake
I am far from an expert cake decorator. My best looking cakes involve putting toys on the cake. Luckily, we have lots of little dinosaurs toys, making this cake pretty easy.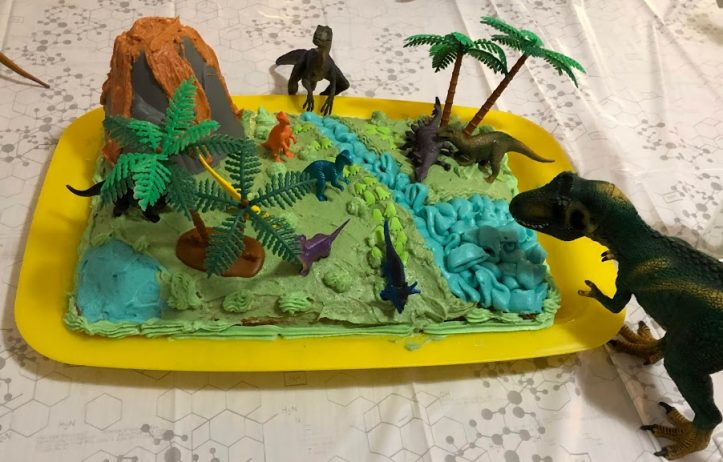 Activities
First each kid got to adopt a little toy dinosaur. My older kids helped fill out an adoption certificate and give each of the dinosaurs a check-up.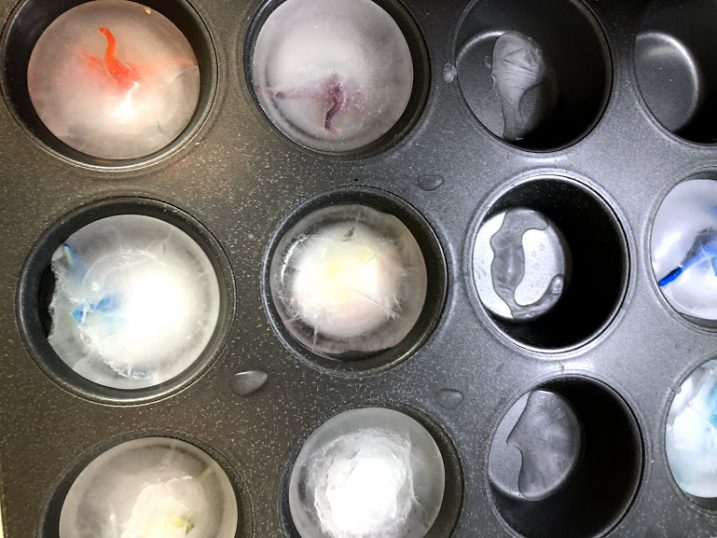 Next we rescued some dinosaurs that had gotten trapped in the ice. We mostly used warm water and eye droppers. If I was to do it again, I would make sure that the ice wasn't quite as thick. I ended up running them the tap at the end to finish them up.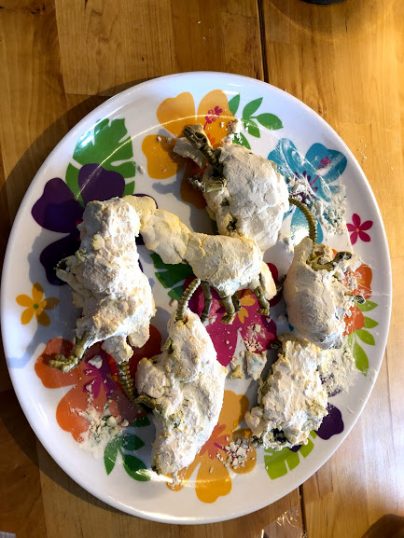 Finally, I had bought some dinosaur fossils and wrapped them in baking soda dough (which is just baking soda mixed with water). My plan was to have the kids get them out using vinegar droppers, but they were just too big. Instead we dropped them in a container of baking soda and watched them fizz. It was pretty entertaining.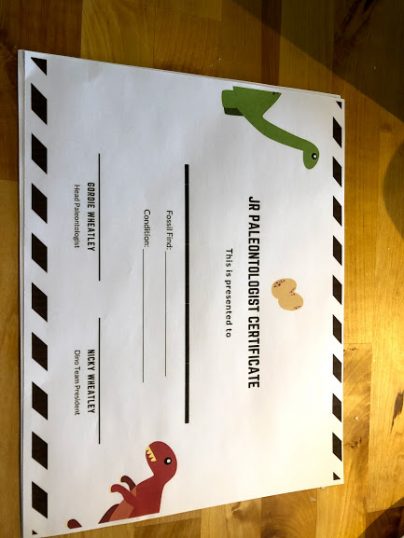 Afterwards, each kid got a Jr Paleontologist certificate to celebrate their fossil find.
Happy Birthday Robbie!