Location: Helena, Montana     http://www.gncarousel.com/
Address: 989 Carousel Way
Ride Cost: $1.50 per ride
Food Services: Ice cream shop located inside the building. They have dairy free options available. They also serve hot dogs, pizza, pretzels and nachos.
Age Range: all ages
Estimated Stay Length: 30 minutes.
Worth the Trip?: Yes, particularly in the area. The carousel is fun, the ice cream is good and it is right across from Helena's science centre Exploration Works and a lovely open air park.
Gordie's Review (5 years old): "I liked the ice cream. And riding on the dinosaur."
Nicky's Review (2 years old): "horse! again!"
Overall: We were staying at the nearby Best Western – Great Northern Hotel (it has a train theme my son LOVED it) on our way to Yellowstone National Park. Since we found ourselves in walking distance of the carousel we decided to stop by. The kids loved it, we ended up going again in the morning before we left. The carousel features animals from the area and stained glass work at the top with scenes from Helena. The carousel also has the  rings that you can try to grab and you get a free ride if you get the brass ring. The ice cream was delicious and my kids (who don't handle a lot of dairy very well) were thrilled that they had dairy free options.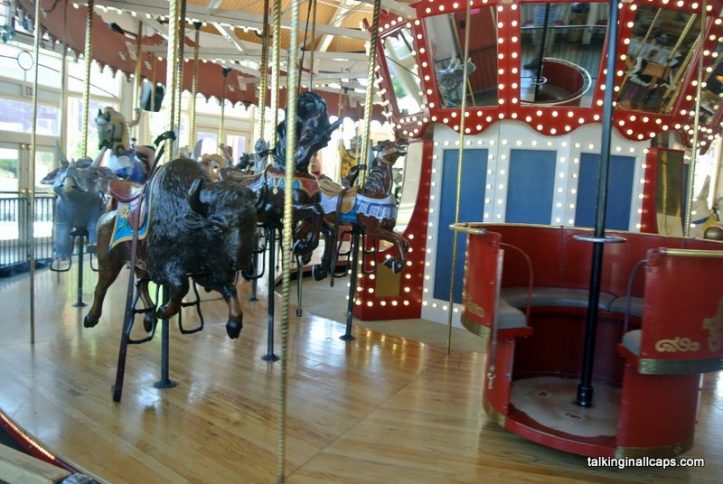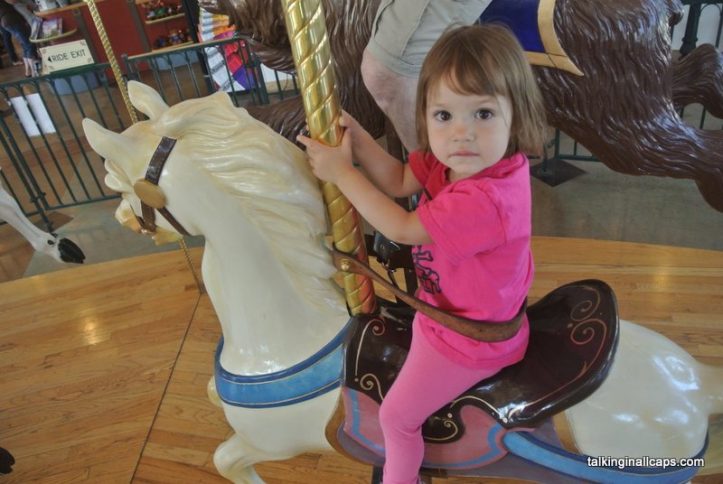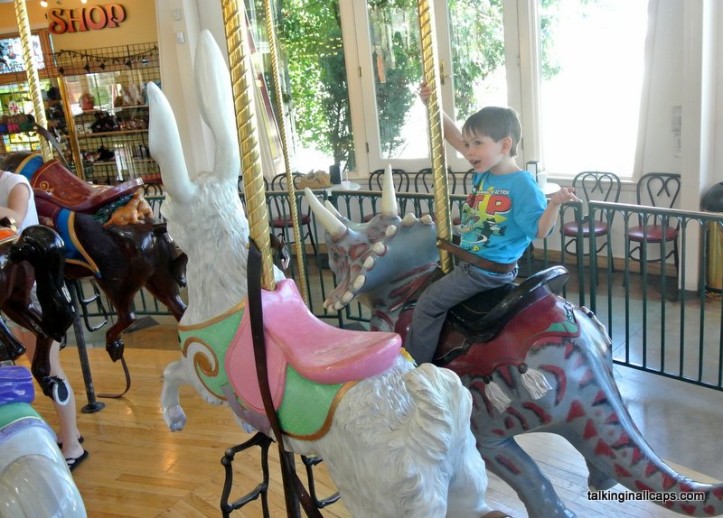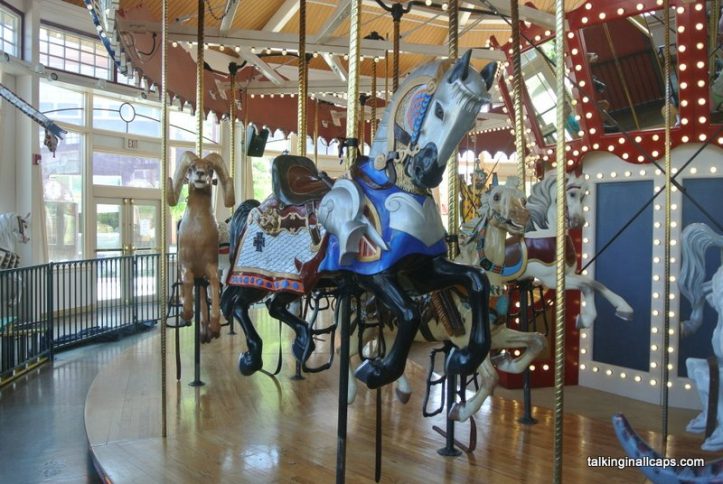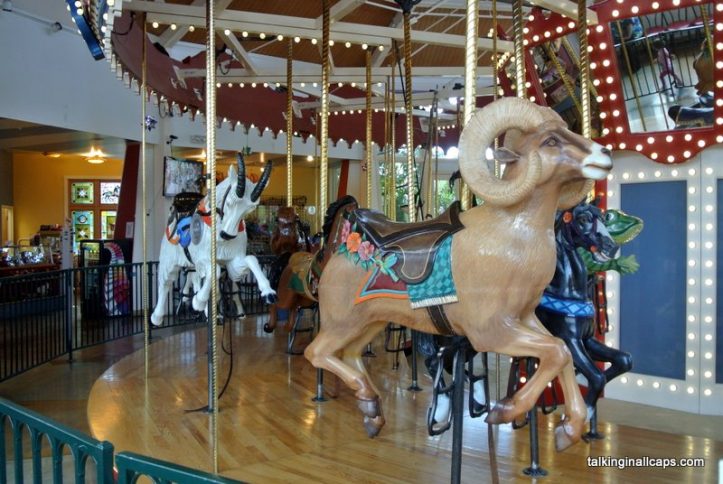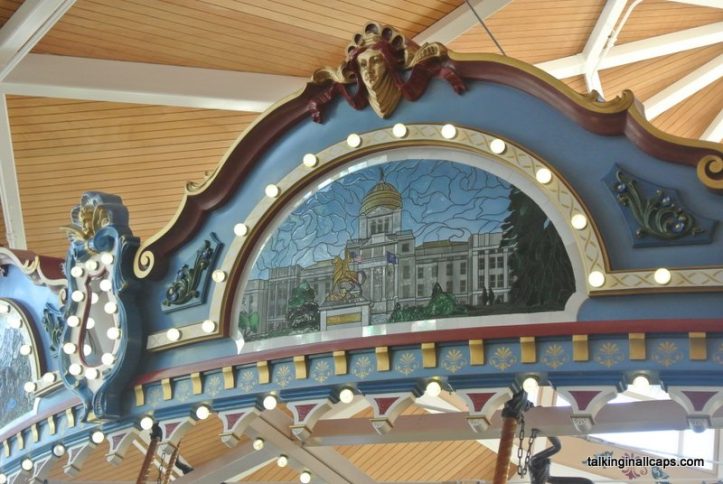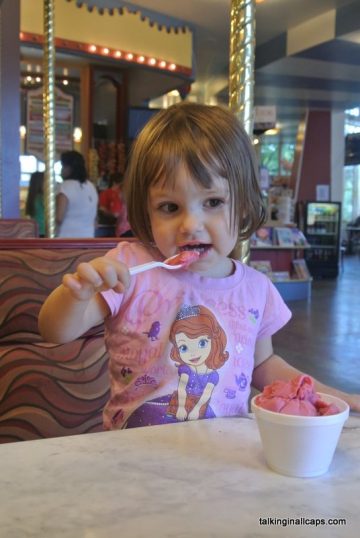 Have you been to the Great Northern Carousel? What did you think?