Location: Helena, Montana     http://www.explorationworks.org/ Address: 995 Carousel Way
Day Pass Cost: $9 adult, $5.50 kids under 18, under 2 is free.
Food Services: Cafe serving snacks and drinks
Age Range: 10 and under
Estimated Stay Length: 1-2 hours.
Worth the Trip?: Yes, particularly if you are in the area and have younger kids. It's also right next to a open air park area and the Great Northern Carousel.
Gordie's Review (5 years old): "I liked the thing you squished your face in. [the giant pin art] and the thing where you put the scarves in and they whooshed around."
Nicky's Review (2 years old): "slide!"
Overall: 
Exploration Works is Helena's Science Centre. It's located next to the Carousel and a beautiful outdoor park area. This is a great area for families visiting Helena. Exploration Works is a bit smaller than I had expected, but we had a lot of fun.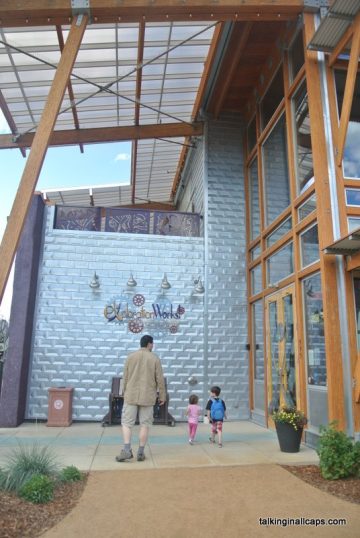 The Exploration Garden
Just outside the building is the Exploration Garden. There's an enclosed garden space on one side.
Beside the garden is a pathway with outdoor musical instruments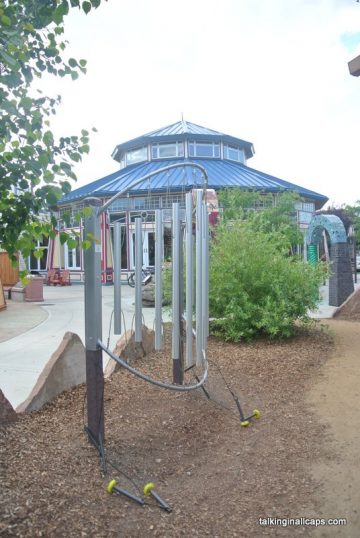 Both of my kids loved these. You can access them without paying admission.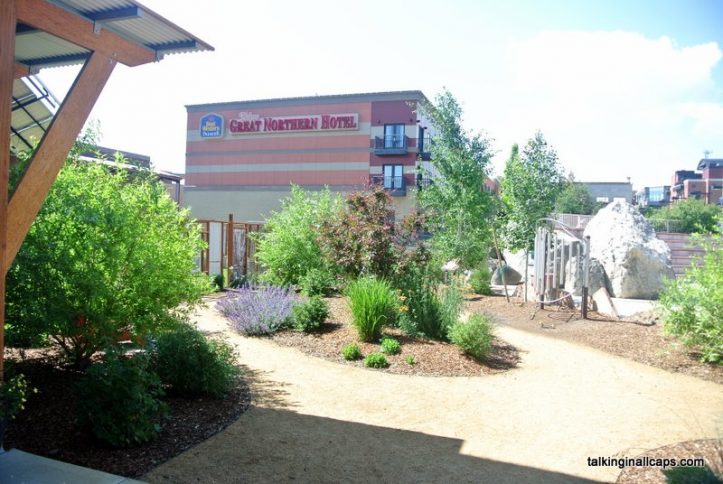 First Floor
Inside the building there are two floors. Here, you can find some classic science centre experiments like the one below.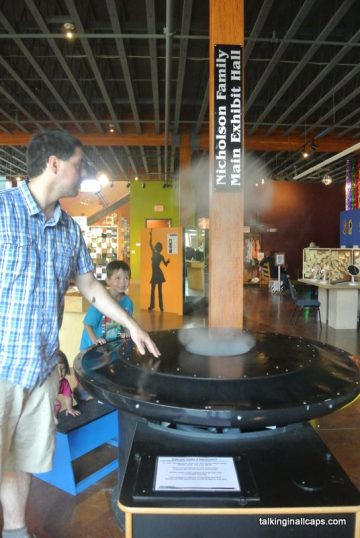 On one side is space for small travelling exhibits. While we were there the travelling exhibit was Get Up and Groove.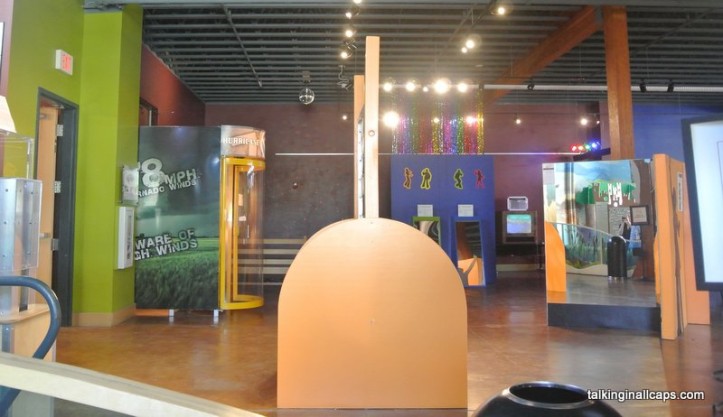 Right by the doors is a water play area which is always a big hit with kids. They have water jackets to protect the kids clothes but you may want to have extra clothes handy especially if you have younger kids.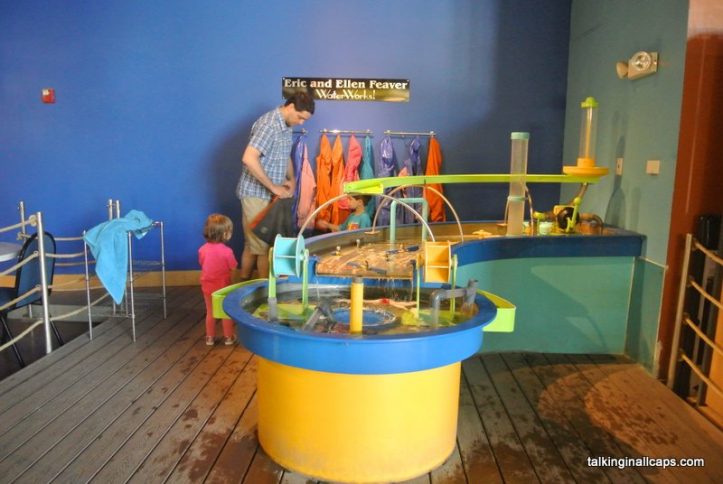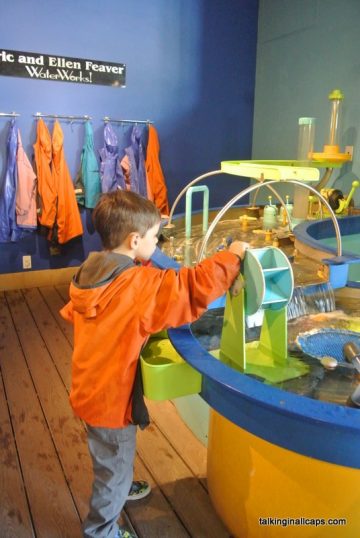 Little Sky Country
On the opposite side is an exhibit designed specifically for kids 5 and under.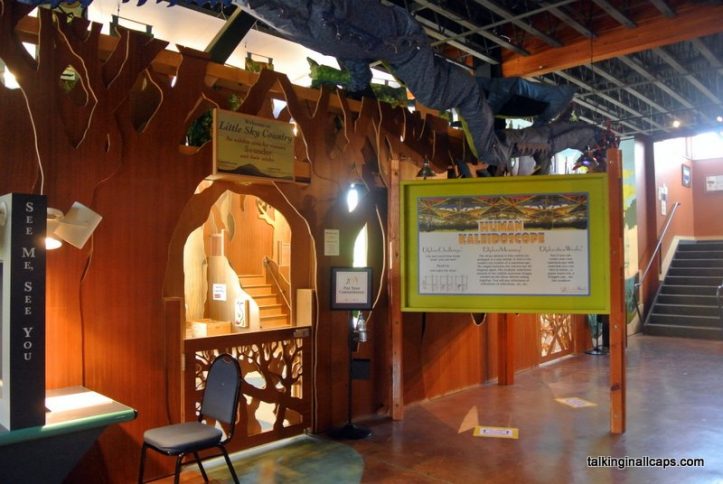 My kids loved it here. I ended up practically having to drag them out so that we could see the rest of the exhibits. Nicky's favorite part was climbing up the steps, dancing at the top and then sliding down the slide. Gordie spent most of his time with a set of building bricks.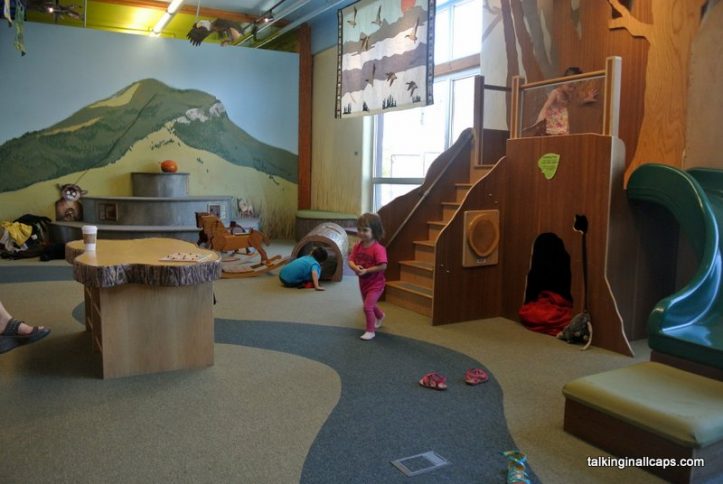 The space is attractive with lots of opportunities for pretend play.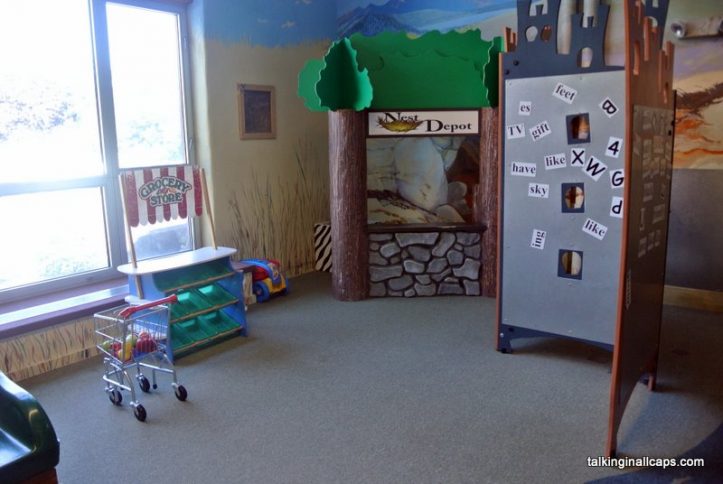 They also have a lot of features highlighting the animals and geography of the area.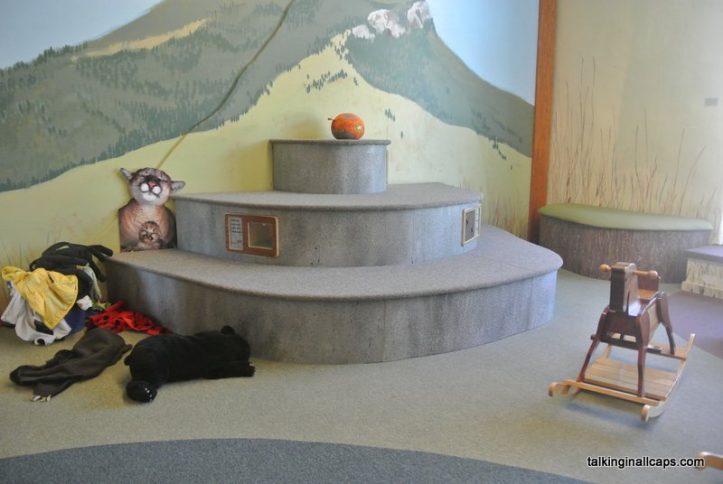 2nd Floor – Science Cafe
On the second floor you'll find more hands on science experiments. These exhibits rotate so they may be different from the ones that were there on our visit. But it will still give you an idea of what you may expect.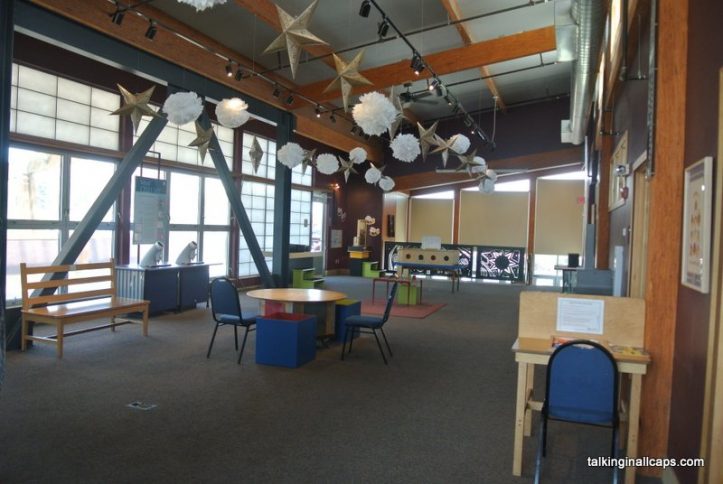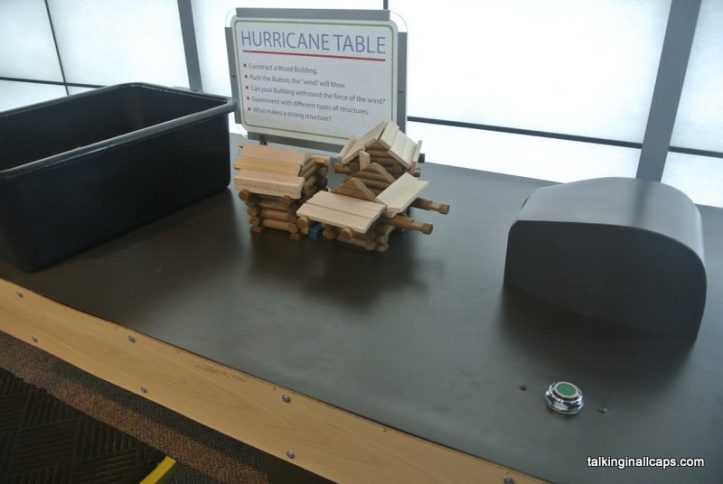 At one exhibit you can try to build a house out of little wooden logs and then test your buildings against a wind machine.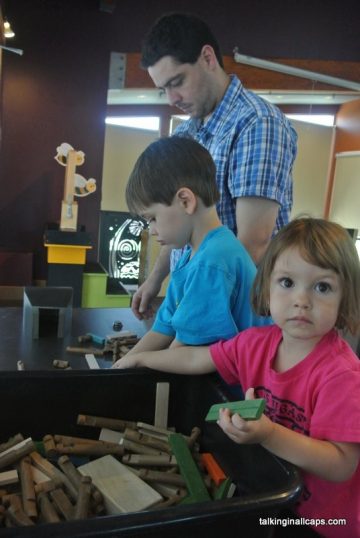 One of the most attractive features was a huge set of tubes with pressurized air that you could manipulate and put scarves though.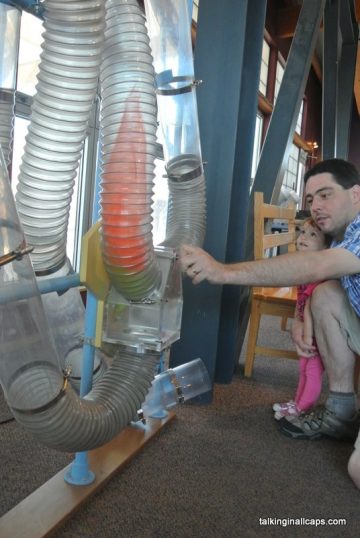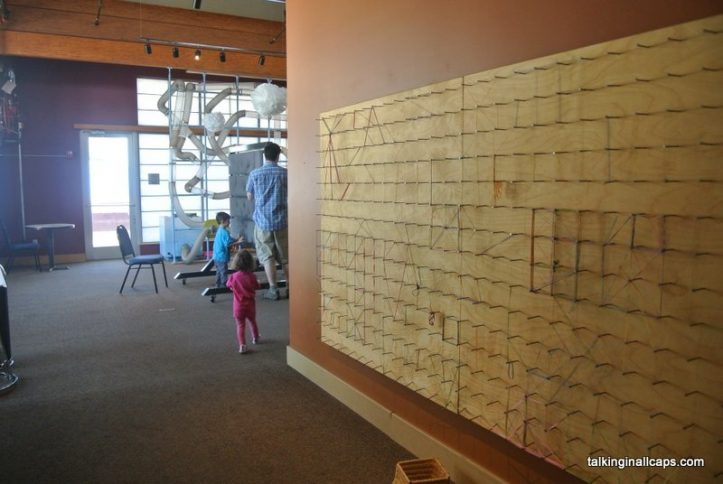 There was also a bee colony that you could look at.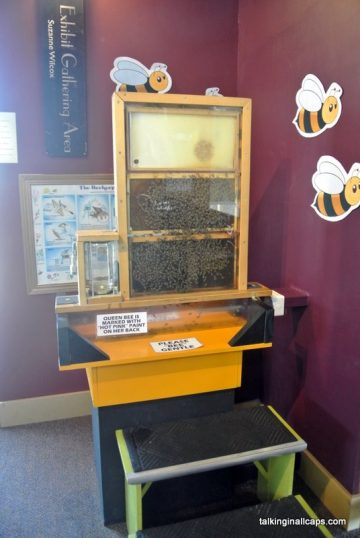 This huge pin board was also a big hit with both of my kids. It's pretty funny to see the kids squish their little faces in it.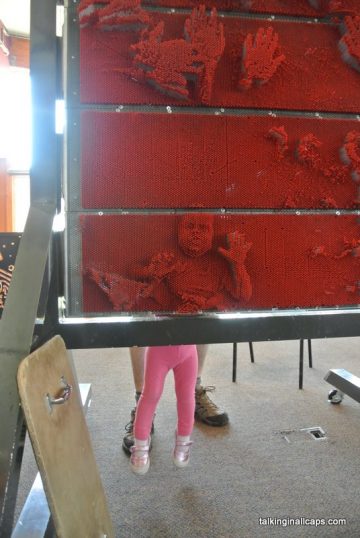 Have you been to Exploration Works? What did you think?