Location: Inglewood – 1308 – 9th Avenue SE. Calgary, Alberta       http://www.spolumbos.com/ItalianDeli/
We stopped in at Spolumbo's for lunch after playing at the nearby  Nellie Breen Playground. I had heard that they had just reopened after repairing the damage from the Calgary flood this year.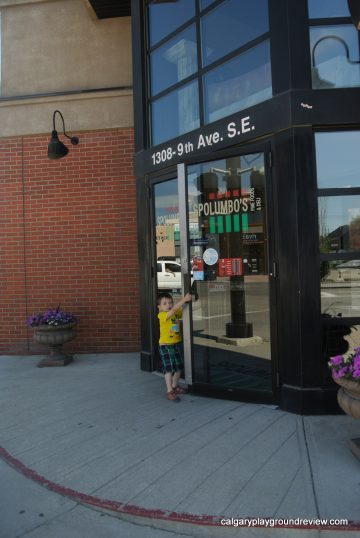 I love buying Spolumbo's sausages at the grocery store but don't often get a chance to go and eat at their deli. My mom and I both ordered the hot sausage on a bun. I've had it before but it never disappoints. The spiciness is not overpowering and the marinara sauce complements it perfectly. I found it to be just the right amount of food for me, but if you're a big eater, you may want to get a side or one of the biggest sandwiches.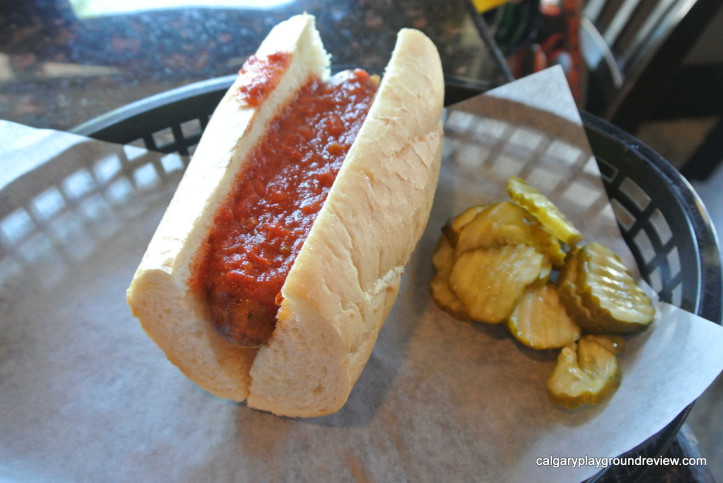 I wasn't sure at first what I was going to get for the kids. The sandwiches are pretty big (although you can get mini-versions). In the end I bought the fruit salad and a plain sun-dried tomato chicken sausage for the kids to share.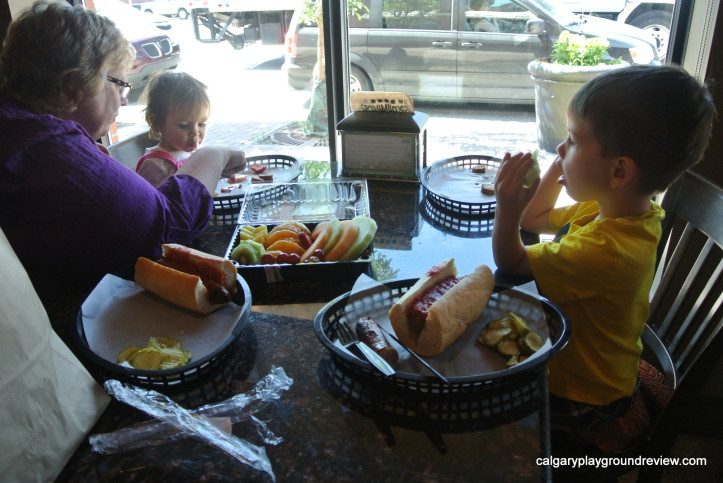 It was perfect! The fruit salad was huge (especially for $6) with lots of variety and the kids thought the sausage was pretty darn good too.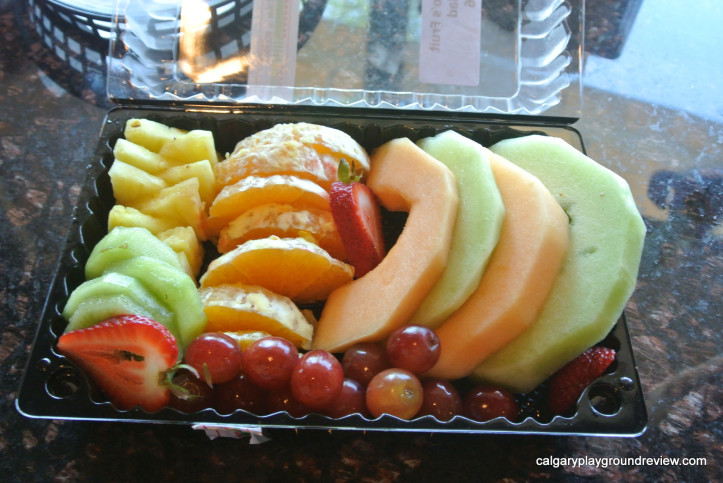 I also picked up a Spolumbo's Special to take home for my husband. It was big enough for him to use half for lunch and the other half for dinner.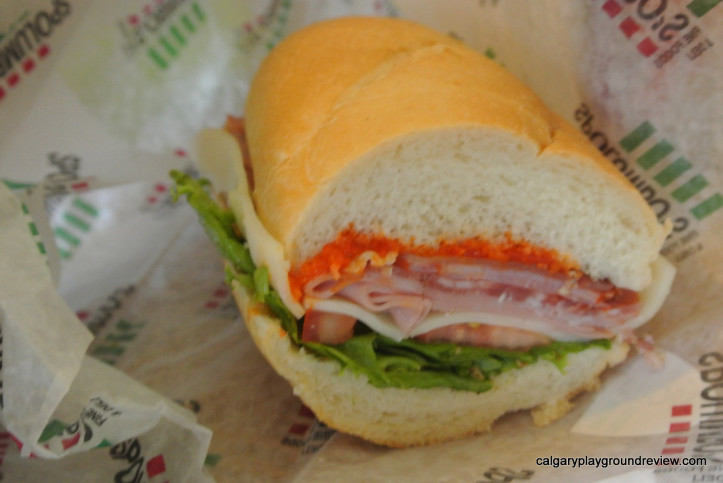 I found Spolumbo's to be pretty kid friendly too. The atmosphere is pretty casual and they have a couple booster seats and high chairs. There are no kids menu's but they have salads, mini-subs and sandwiches, and mild sausages.
Have you been to Spolumbo's what did you think?