Location: Bowness – 603-47 Avenue NW Calgary (Near Bowness Park)   –    http://www.angelsdrivein.com/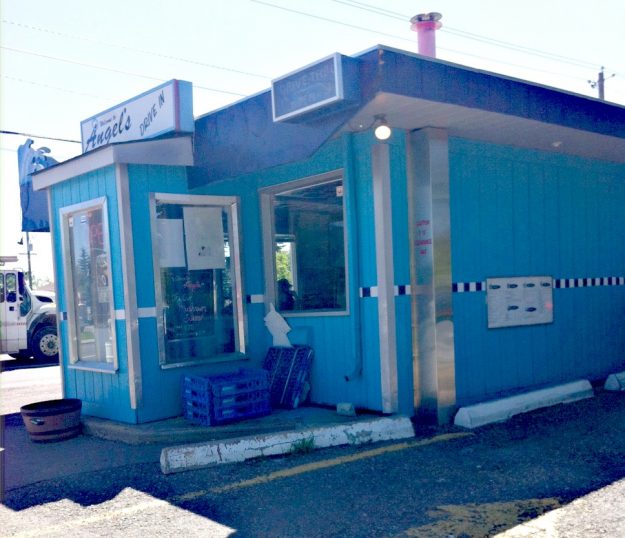 We stopped in at Angel's Drive In after spending some time at nearby Baker Park. Angel's Drive In was undamaged in the flood and only had to close for one day but I imagine they are still finding business to be down. They are perfectly located for picking up lunch for a picnic lunch or grabbing dinner on the way home for a day out at Bowness Park. Unfortunately, Bowness Park is still completely closed.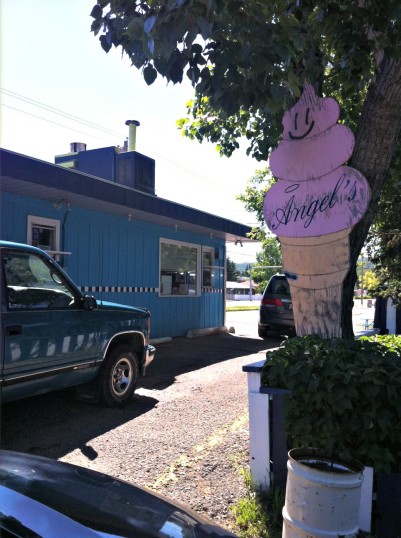 Angel's Drive In is a Calgary Institution. It's located in a small blue building that I was surprised to find out also has a small restaurant area inside. We ran through the drive through and ate at the small picnic area beside the parking lot.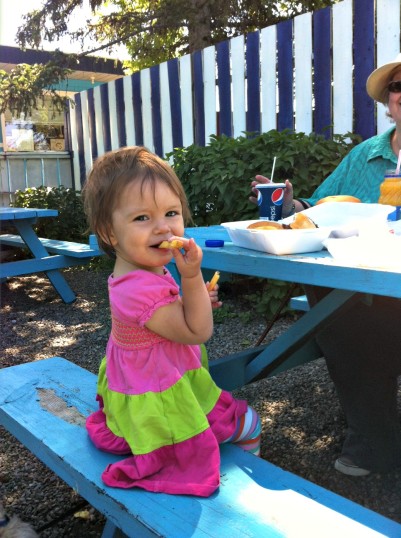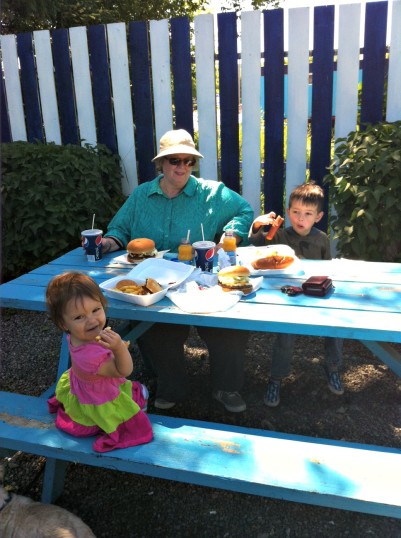 I had the Bowness Burger because – it was the Bowness Burger! It has a mayo based sauce, onions, pickles cheese and lettuce.
My mom got the Deluxe Burger – ketchup based sauce, cheese, bacon, lettuce, onions and tomato – because being at the Drive In was making her feel nostalgic.
The burgers were huge. I tried my best to capture that in a photograph but you are just going to have to trust me. They are good sized burgers. They are also really good. This shouldn't be surprising as Angel's has been around for a long time but I wasn't really expecting too much.
This was our first time to Angel's Drive In but it definitely won't be our last.
Have you been to Angel's Drive In? What did you think?