Location: Mission – #3 2015 4 Street SW, Calgary, AB http://www.fatcityfranks.com/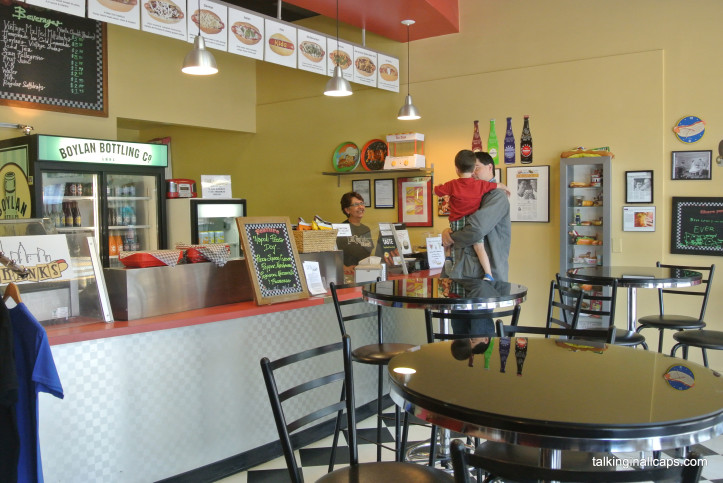 Fat City Franks is one of our favorite restaurants in Calgary.  It's also one of the few restaurants that my special needs brother likes going to. So we end up going to Fat City Franks fairly frequently. One of the things we love is that it is owner operated. Jane and Bob really take pride in what they've built and always seem happy to be there. Fat City Franks did not receive flood damage, but had to close for days due to power outages in Mission. This was costly both in terms of food that had to be thrown out, and lost revenue. They are finding that business is still down as people are still moving back into the neighborhood.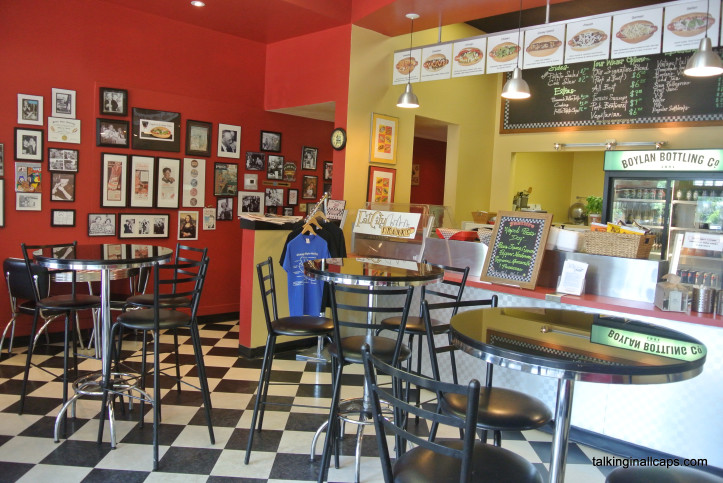 The restaurant is small, casual, bright and clean. I love coming here with our kids because it's quick too. Over the last few years, I've tried every hot dog on their menu and many of their monthly specials. They are all good, but my favorites are the Chicago Dog and the San Antonio Black Bean Chili Dog. I also really like switching the hot dog for a farmer's sausage.
Although they have great menu options, they will also prepare a custom hotdog for you.  Gordie's favorite used to be ketchup, then ketchup with tomatoes and mustard. And now plain.
If you like hotdogs, I would highly suggest giving Fat City Franks a try. Their malted milkshakes, potato salad and coleslaw are great too. (They've been profiled on "You Gotta Eat Here!" too)
Super short Clip of Fat City Franks including the Chicago Dog with a Farmer's Sausage and a Ukranian Dog:
Have you been to Fat City Franks? What did you think?