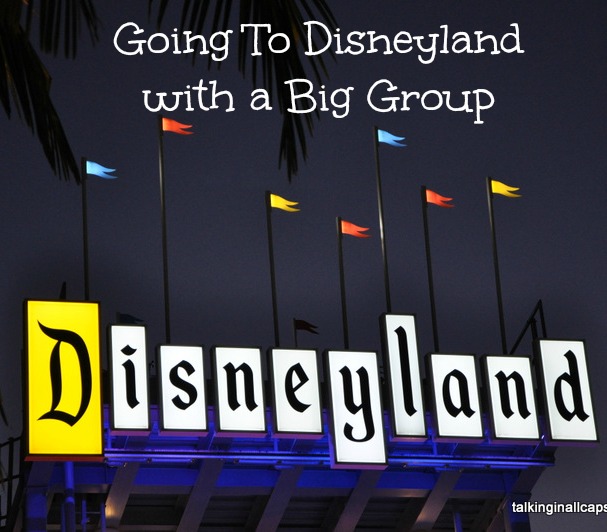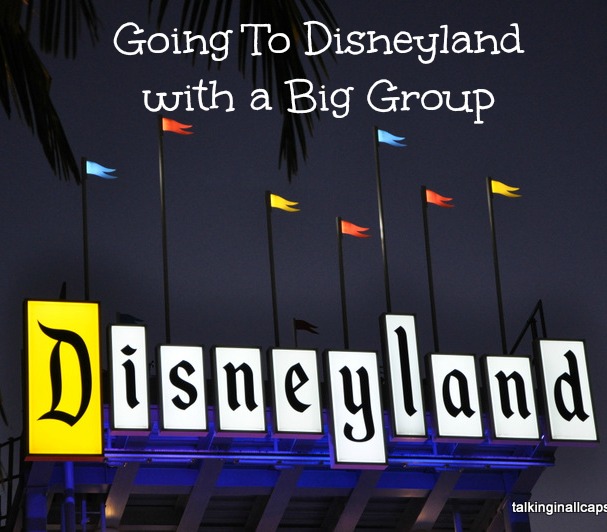 We've been on two trips to Disneyland with a group of 10 people. The first time it was all adults and the second time we had our two kids with us. Travelling with a large group can be a lot of fun but it can also come with some headaches. Here are 6 tips to help make your trip to Disneyland with a large group a big success.
1. Split Up
Don't expect to stay together as a big group very much of the time. Splitting up into smaller groups can make it easier to get around and less aggravating. People will want to do different things and you will spend less time waiting and deciding what to do if you spend most of your time in smaller groups. If there are anything you want to do as a big group make sure you talk about that beforehand and make a plan to do it.
2. Switch the Groups Around
Don't stay in the same groups the whole time. If you change the groups around you can get more out of your trip. Maybe Mom and Dad are sick of It's a Small World but Grandma would be happy to take the kids again or some people in the group love rollercoasters but others don't. You are only going to be in the park for a short time, you want to spend as little time waiting around as you can. Of course I'm assuming you're going with people you like…


3. Meet up for Meals
Split the day up into chunks where you can meet up, spend some time together as a big group and then switch the groups around. We've found that meals work the best for this. Make your plan to meet up at a specific restaurant and at an approximate time. Try to plan for off peak meal times (even 1pm vs noon) and you should have lots of space at most restaurants.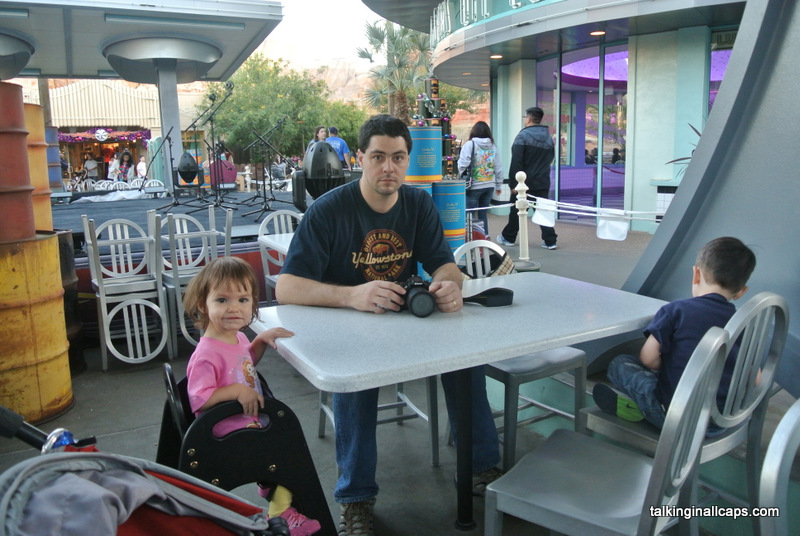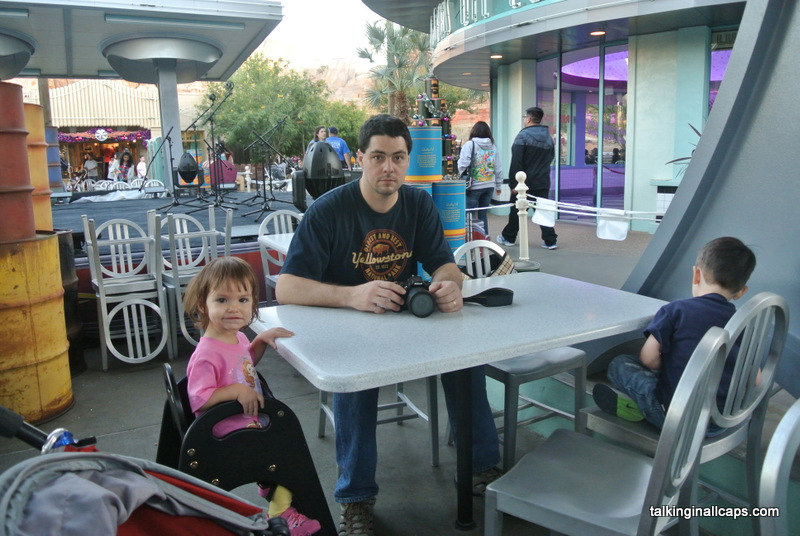 4. Stay Connected
Even with making plans ahead of time, it will really help to be able to let other people in your group know if you are running late or need to make a plan change. We found texting to be a good way to do this. For our group most of the time 3 phones with texting was enough as long as we shuffled the phones a little bit.
If you are travelling to Disneyland from outside of the US, make sure that you get a temporary plan that will cover you while you are there otherwise your charges can be quite high. From Canada you should be able to do a plan that will give you talk and text for the month for around $20. If you have a smart phone be sure to turn off your cell data in the settings or you will end up running up a data roaming bill (this can happen even if you think you are using the hotel wireless network).
5. Don't Be Afraid to Begin your Day at Different Times
If you've got a larger group there is a good chance that you have some early risers and some night owls. Instead of trying to drag the night owls up in the morning, or waiting around until everyone's ready make a plan to meet up at lunch or mid morning and go at different times. One morning I took my daughter (1.5 years) by myself and we had a great time together until everyone else arrived. It was way more fun than waiting around for everyone else to get ready.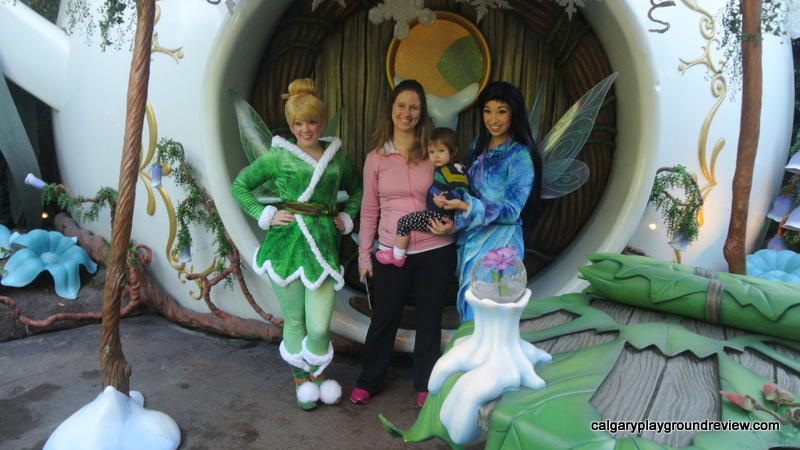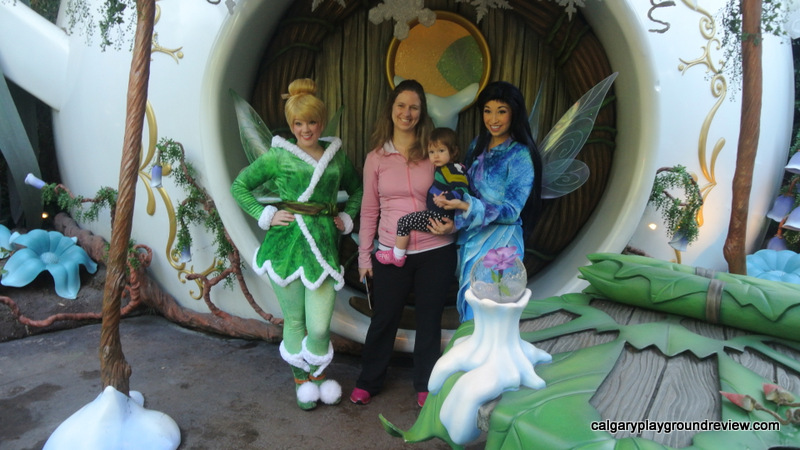 6. Don't Forget to Get a Group Picture
If you are going with a big group you are going to want a group picture to commemorate your trip. This may seem obvious but it can be easy to forget to do. We have ended up with only one group photo at the end of each of our big group trips.
There are photographers set up at different locations in the park that will take your picture and load it on a photo card so you can order photos later.  The photographers are also more than happy to use your camera as well. [Note: you can load all the photo pass cards your group collects onto one account and get a CD with digital copies of all the photos which can be a good choice compared to buying photos individually if you get a lot of photos.] If there isn't one around when you are trying to take your photo you can usually find a willing guest to take a photo with you instead.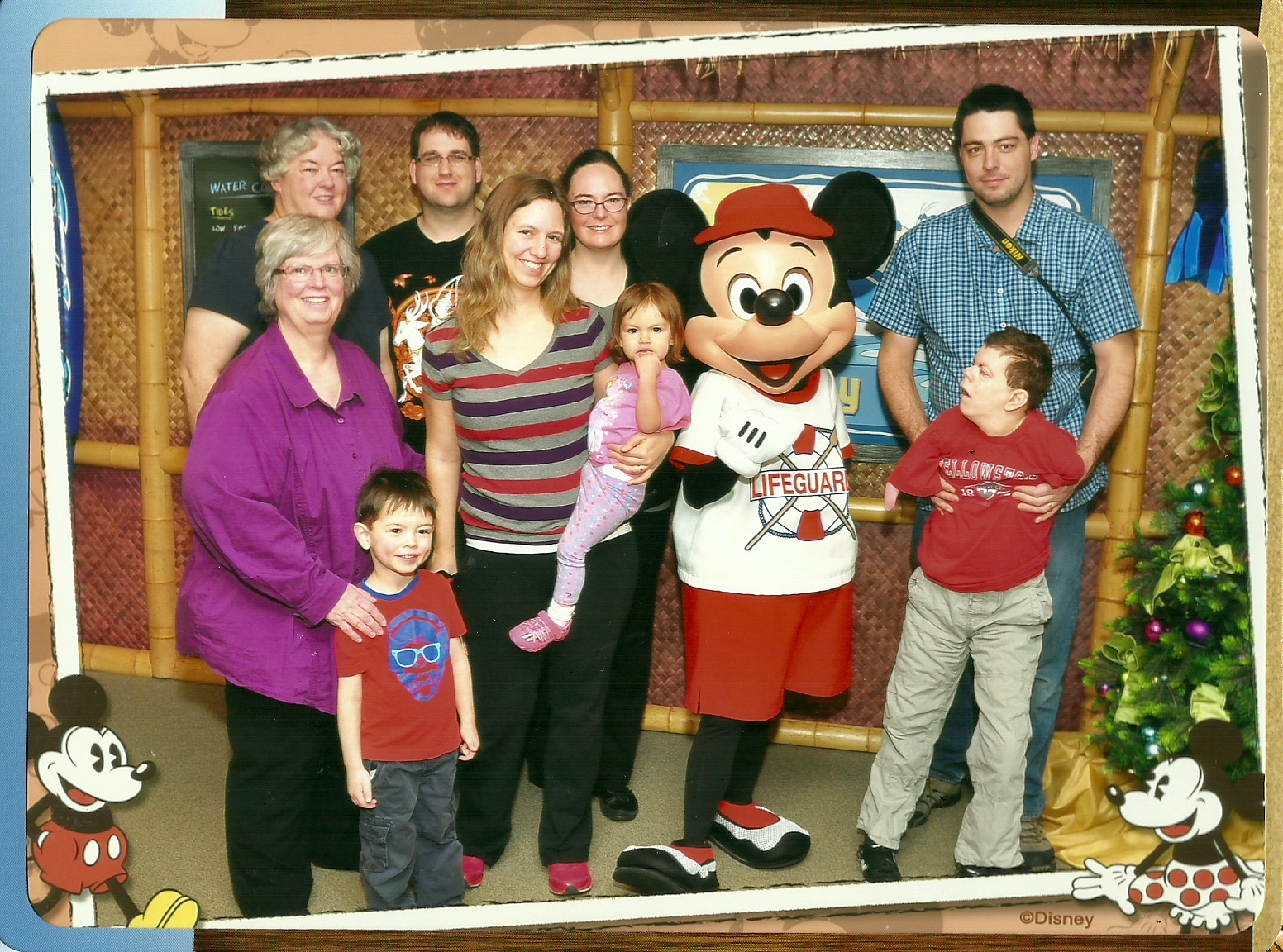 You may also want to read the other Disneyland Travel posts I have written:
I have also written up an overviews of Disneyland Park and Disneyland's California Adventure Park on my other blog, Calgary Playground Review.