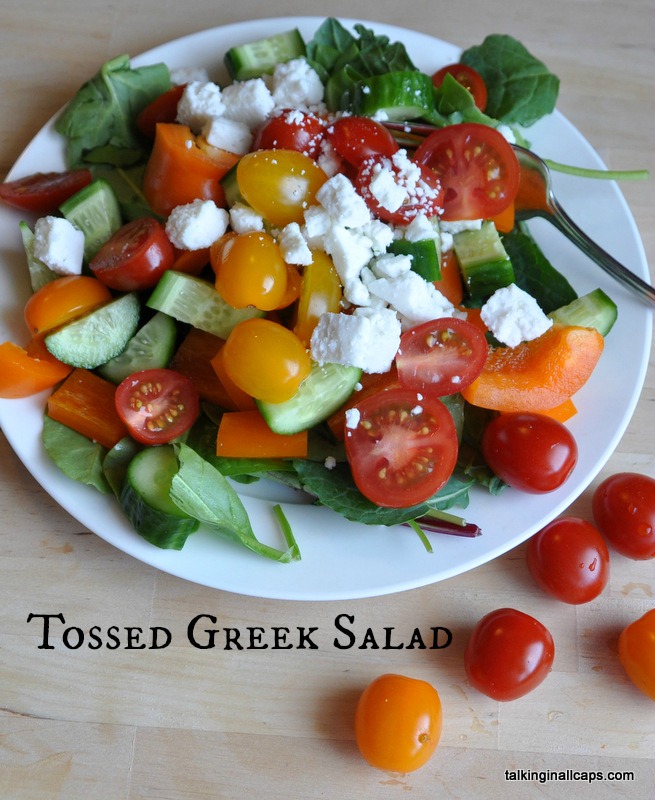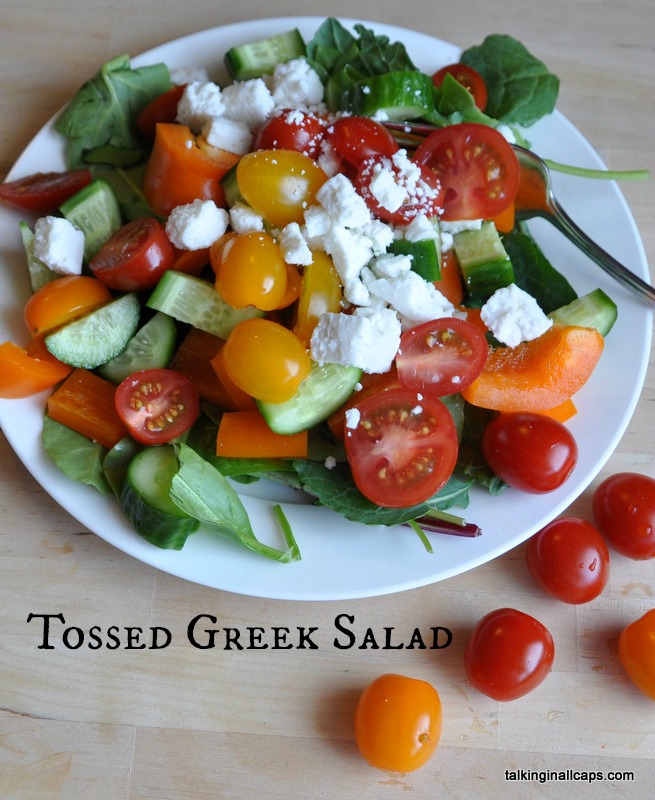 This salad was inspired by one of my cousin's favorite salads that she has made with me a couple of times. I usually make it without croutons but she would like you to know that it is much better with them. It's simple to put together and really satisfying. It makes a great light lunch and can also be a perfect starter salad. Writing this one up is making me wish I had some lettuce so I could make it right now.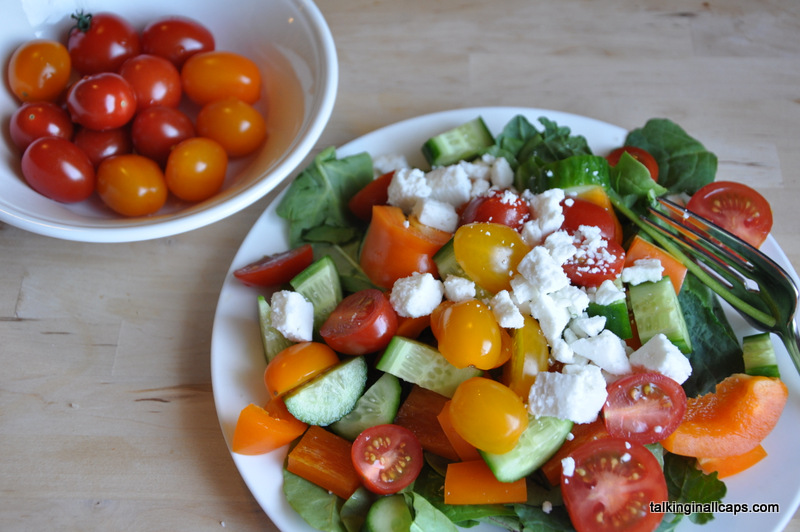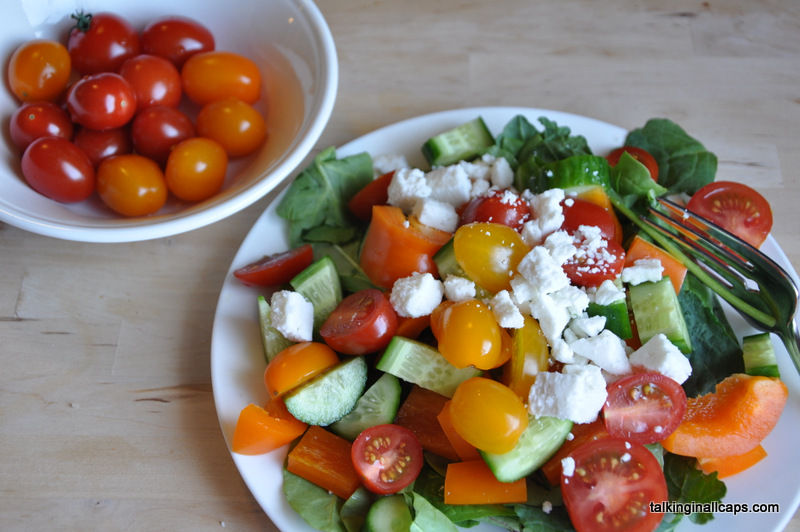 Salad #38 – Tossed Greek Salad
Ingredients
Feta
Tomatoes
cucumber
peppers
Greens
Balsamic Vinegar
Olive oil
salt and pepper
croutons (optional)
Instructions
Chop the cucumber and peppers into bite sized pieces. If the tomatoes are small cut them in half - if you are using larger tomatoes chop them into bite sized pieces as well.
Place a bed of greens on each plate and top with the vegetables and feta cheese.
Drizzle the balsamic vinegar and olive oil on top of each salad.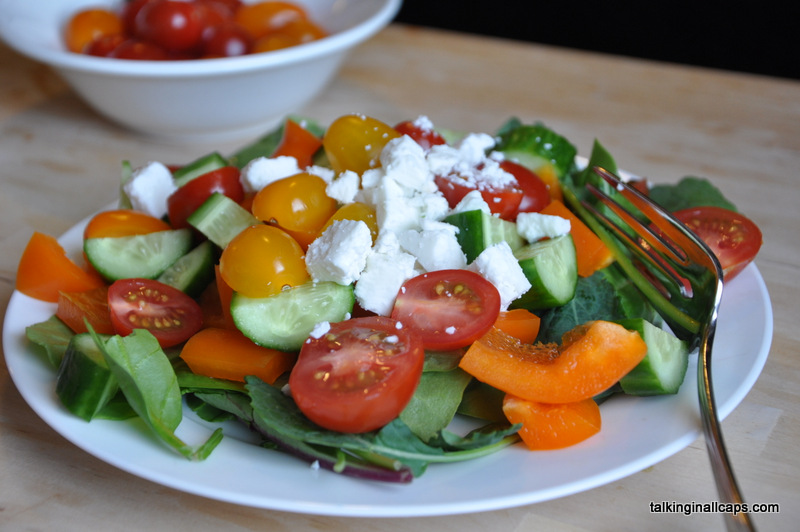 Did They Eat It?
Dana: Get your own salad, this one is mine. [It is possible I did not actually make this salad for anyone but me…]