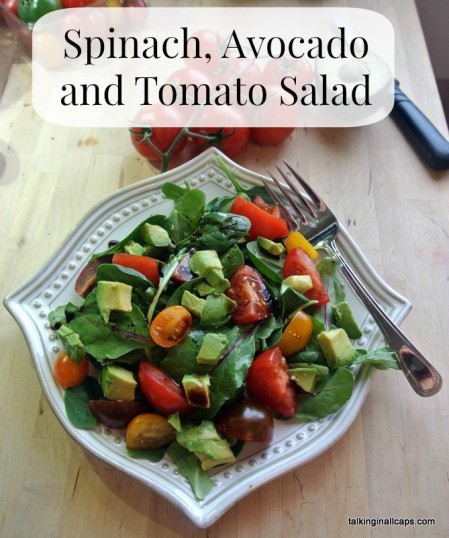 Some of the best salads are simple and just rely on a great combination of good foods. This salad could hardly be easier but I just can't get enough. It's a perfect dinner salad because it looks lovely but takes very little work. It's also easy to make for 1 or for a large crowd.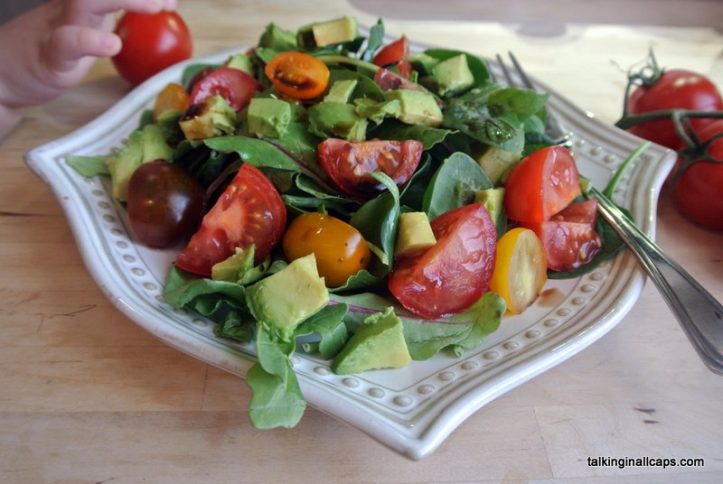 Salad #50 - Spinach, Tomato and Avocado Salad
Ingredients
Tomatoes
Avocado
Spinach
Olive Oil
Balsamic Vinegar
Instructions
Cut the tomatoes and avocados into bite sized pieces.
Toss the tomatoes and avocados with the spinach and a drizzle of olive oil and balsamic vinegar.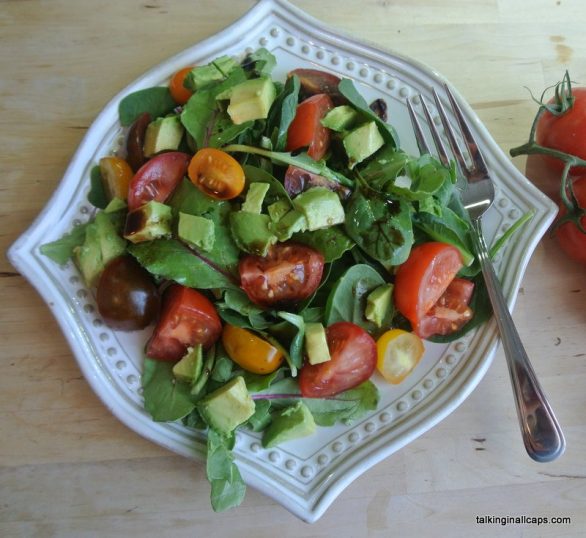 Did They Eat It?
Dana: I love this salad. Actually I think I'm going to go make it for lunch again right now.
Nicky (2 years old): Loved the avocado.
Gordie (5 years old): "I like the tomatoes. But not with sauce."