The start of the new year always makes me reflective, but never more so than this year. Our new baby Robbie was born early in January making this year distinctly different from last year. Although this year will have its share of challenges, I'm ready to put pregnancy and the difficulties of 2014 behind me. I'm hopeful for a great 2015.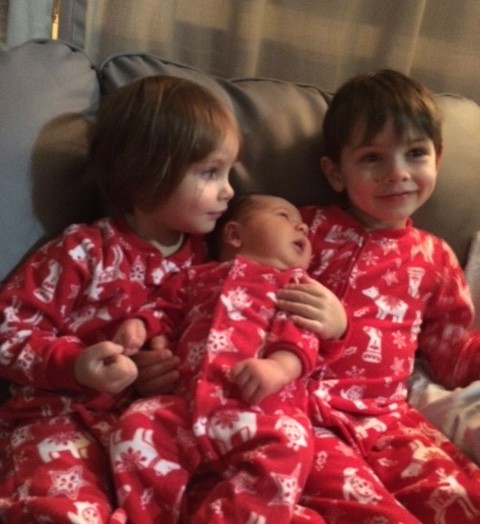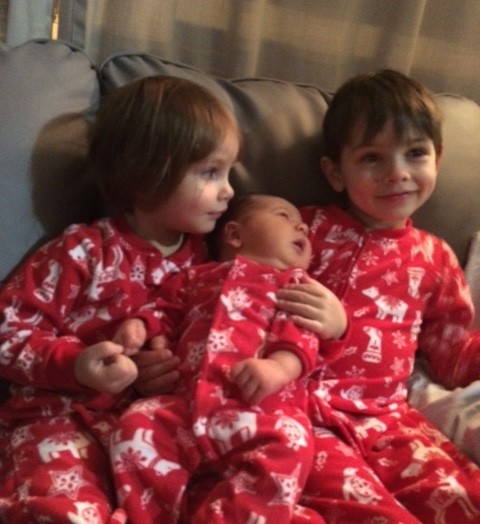 Having a newborn in January is odd though because so many of my friends are trying to commit to being more active and doing things like 30 day yoga challenges. Meanwhile, I am trying to work on walking around the block and am not supposed to lift anything heavier than my baby or do sit-ups. In addition to my current physical limitations, I know that I need to realistic about what I am trying to commit to while I have a small baby and two other kids.Actually, making New Year's resolutions that are smaller and more attainable is probably a good strategy no matter what situation you find yourself in January.
Making it specific, and giving yourself some incentive to stick to it helps too. For instance, maybe you want you and your family to take a multi-vitamin every day. Taking a gummy vitamin like Vitafusion™ MultiVites gummies or L'il Critters™ Gummy Vites™ for the kids can make taking your vitamin feel more like a treat and less like a chore. I've found that since we switched to gummy vitamins I am way more likely to remember and my kids help remind me too!
Integrating your resolution into your daily life can also help. This year, I'm going to try to go on daily walks most days of the week. Right now I'm starting small and just trying to take the kids on short walks around the block until I build up my stamina again. In a few weeks, I'm going to build it into my day by walking my son to school. This will make it much harder to skip than if it was more of a vague intention. Ultimately, I'd like to work towards a stronger, fitter me, but I'm taking it one step at a time.
Do you make New Year's Resolutions? What is yours this year?
 I am a brand ambassador for the 2015 year with Church & Dwight. As part of this program I receive monetary compensation as well as products to review.