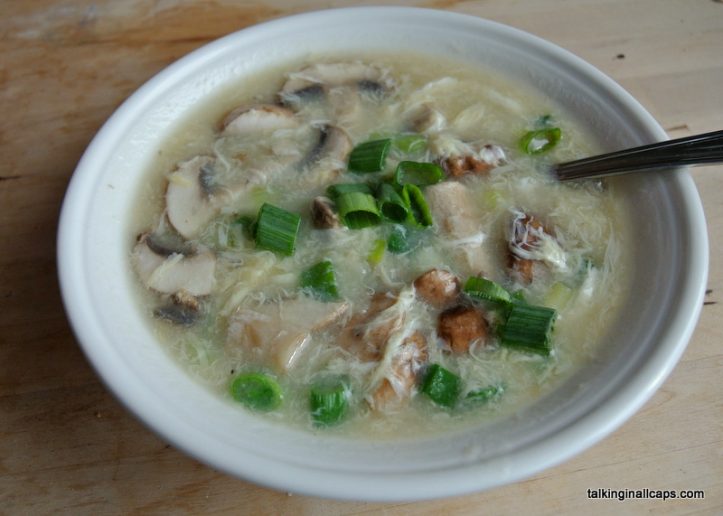 I am always trying to gently get my kids to try new and different foods. I tell them that we are going to be food adventurers. This idea often works pretty well with my kids. They don't always like what they try, but sometimes they do. And they are more willing to try when it is an adventure than something mommy is making them do.
A friend of mine has just come out with a new book called "No More Beige Food" a humorous picture book about a little girl named Wilma Lee Wu who is tired of the boring food her family makes and goes on a search for more interesting foods to try. I think this will fit in perfectly with our food adventures and I can't wait to read it to my kids. This recipe for Chinese Egg Drop Soup will soon be appearing in a bonus downloadable e-book that will include recipes for the foods that Wilma Lee Wu tries in "No More Beige Food" as well as some additional recipes like this one. I'll put up the link as soon as it's available.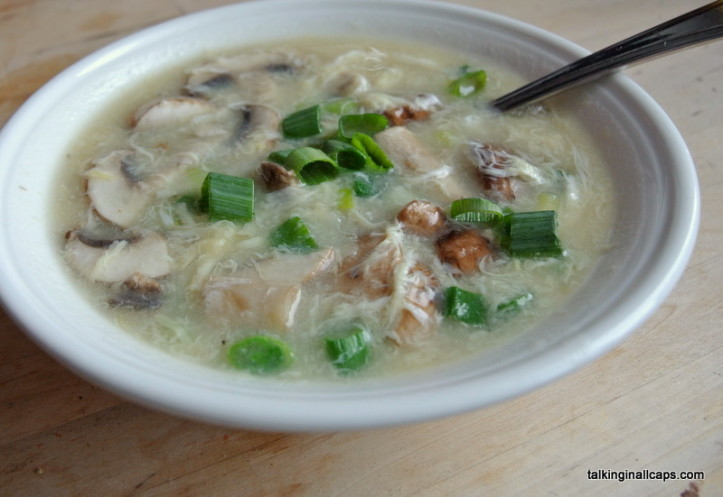 This soup is quick and easy to make and is really delicious too. The broth is flavourful without being too spicy making it great for kids. I made this soup with my daughter and she loved pouring in the eggs.  If your kids are reluctant to eat green onions or mushrooms you can leave them out completely or you could leave them in big pieces so they are easy to pick out. You can also add other things to the soup like tofu, bean sprouts or corn.
My daughter was excited to try the eggs in broth but only if I picked out the green onions and mushrooms. My son didn't want to try it but I think he might if he's the one who gets to pour in the eggs.
Chinese Egg Drop Soup
Ingredients
3 eggs
1 tetra pack of chicken broth (about 4 cups)
tablespoon of corn starch (you can use 2 TBSP of flour if you don't have corn starch or skip it completely for a thinner soup)
¼-1/2 teaspoon grated ginger
1 tablespoon of soy sauce
3 green onions chopped (optional)
¼ teaspoon of white pepper (use black if you don't have white)
¾ cup of sliced mushrooms of your choice (optional)
Instructions
In a large pot, add chicken broth, ginger, soy sauce, green onions, mushrooms and pepper and bring to a boil.
While you wait for it to boil put the corn starch or flour in a small container with a lid. Add some water, put the lid on and shake quickly until dissolved.
Break the eggs into a bowl (or a liquid measuring cup works great) and beat them a little bit with a fork.
When the pot is boiling add the cornstarch or flour mixture and stir.
Turn the heat down to a simmer.
While stirring add the eggs slowly to the pot. (Adding in the eggs is a great job for kids to do while you do the stirring)
Serve with some green onion on top.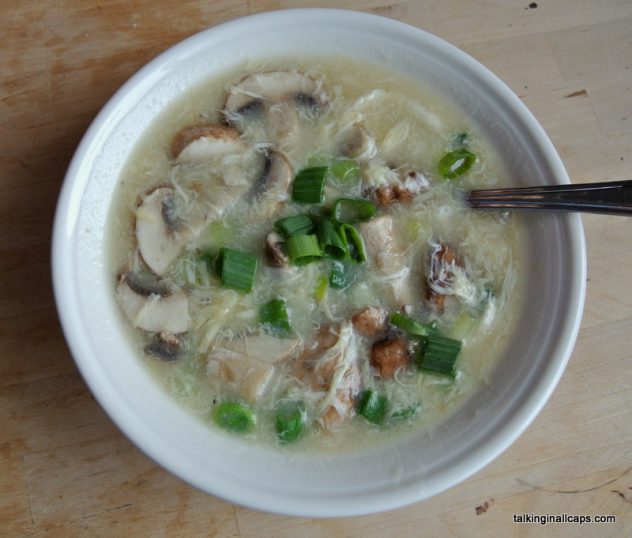 link