It is easy to get stuck in a rut. Doing the same routine week after week. Things can seem to busy and hectic that it feels hard to fit anything new in. But this year you have some extra time! Well, sort of anyway. February has an extra day so why not shake things up a bit and try something you haven't done before with your family?
Snowshoeing or cross country skiing – In many areas you can rent snowshoes or cross country skis for the day making it so you don't have to spend all the money if you aren't sure it will be a fit for your family. Both activities are great exercise and if you do invest in the equipment, typically costs almost nothing afterwards.
Build a snow fort – forget about a snowman, build a snowfort in your yard instead. It'll make the kids want to play outside once you are done and it will be tons of fun to make.
Snow painting – just add a little food coloring to water in a spray bottle and create your own outdoor art. This activity can help even the more 'indoorsy' kids want to be outside for a bit.
Go exploring – Find a new outdoor skating rink or toboggan hill. Go to a winter festival or try an attraction in your city that you haven't before.
Trying to keep up with your kids isn't always easy – and is often tougher the next day when those aches and pains set in.Topical pain relievers like RUB·A535™ Extra Strength Heating Cream have you covered. It starts to work on contact and provides fast acting pain relief of muscle and joint pain.   Trying something brand new will not only be different and exciting, but will also break up the monotonous schedules we adhere to when juggling work and family. Getting outside is also great for your health!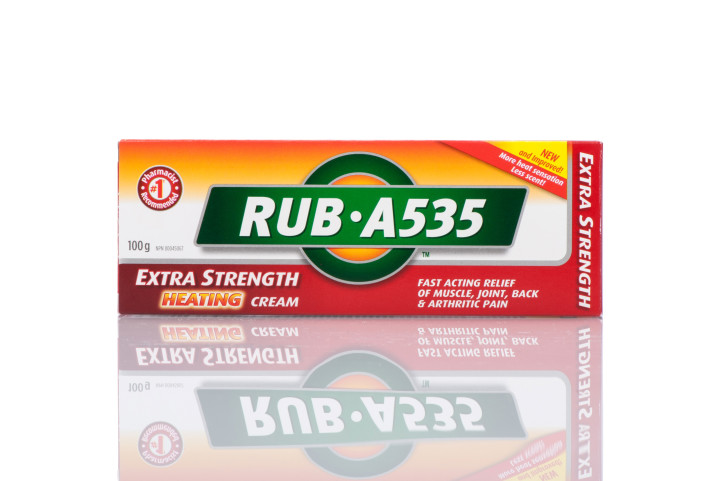 I am a brand ambassador for the 2016 year with Church & Dwight. As part of this program I receive monetary compensation as well as products to review.