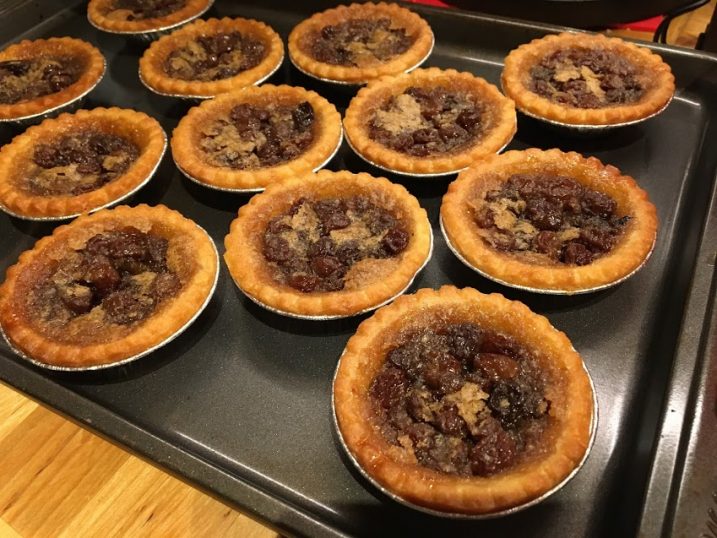 We love butter tarts and like to try different versions to try to find the best one. One day we decided to make our own and to date they are still our favourites.
Ingredients
2 eggs
1.5 cups brown sugar
0.5 cup maple syrup
3 TBSP melted butter
1 cup raisins
2 tsp vinegar
pinch of salt
1/2 tsp vanilla extract
24 tart shells (3″)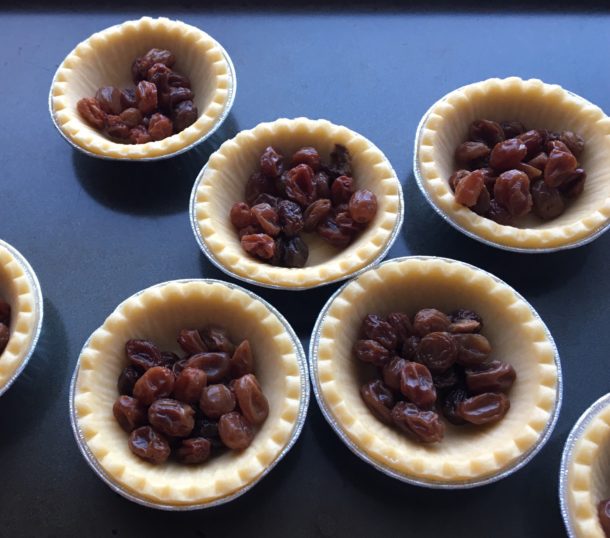 Directions
Before cooking, soak raisins in boiling water for hours or overnight. Add a tablespoon or two or rum, rye or vinegar for added flavour. (This step is optional if you are short on time but it's worth it).
Preheat oven 350F
Beat eggs well in a large bowl.
Add sugar, syrup and melted butter to the eggs. Mix well.
Add vinegar, salt and vanilla.
Drain the liquid from the raisins. Fill the bottom of the tart shells with raisins.
Fill the tart shells 3/4 full with the sugar mixture. I find a small liquid measuring cup works well.
Bake for 22-25 minutes or until set. The tart shells should be lightly browned and the filling should stay put if tipped.
Variations:
Skip the raisins and full the tarts just with the sugar mixture.
Add toasted, chopped pecans to the top of the tarts before cooking.
Add sea salt to the top of the tarts before or after cooking.