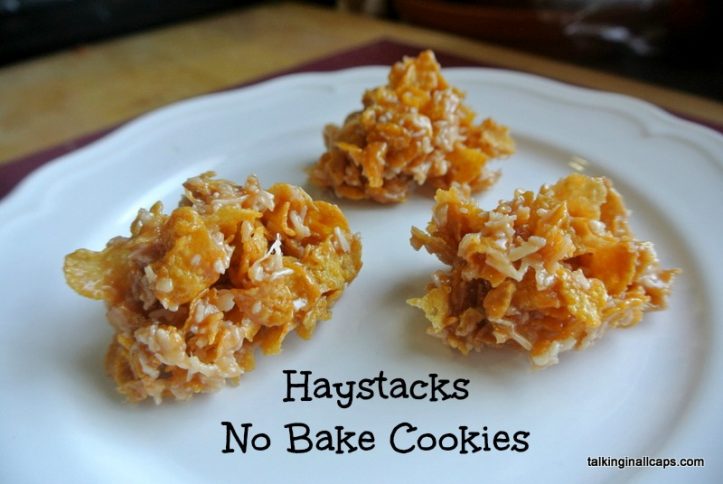 One of my favorite treats growing up was my Auntie Betty's haystacks. I got the recipe from her a few years ago, but I only made them this year after seeing my friend Merry's similar recipe for No Bake Peanut Butter Crunchies. Not only were they as good as I remembered they were actually super easy to make too. After eating a few, okay a lot. I made another 2 batches to share with our neighbors.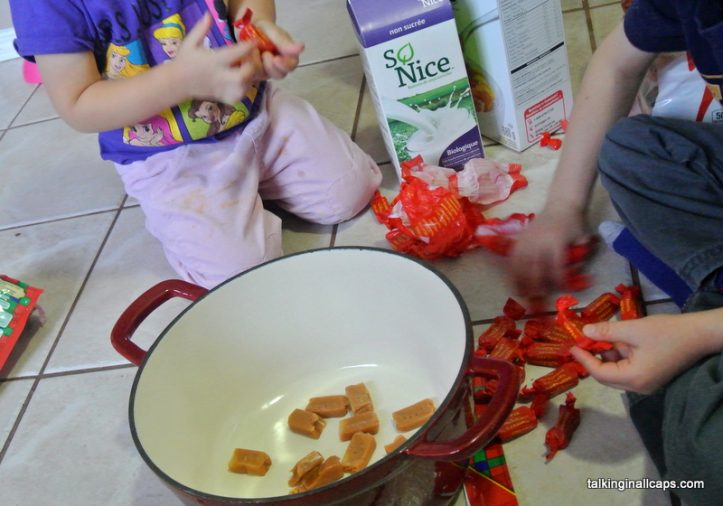 Haystacks - Cornflake and Toffee No Bake Cookie
Ingredients
225g of toffee bars (McIntosh) or caramels (approximately 1 bag or 4 bars)
1 cup coconut
3 cups cornflakes
2-4 Tbsp milk
Instructions
) Melt toffee and milk over low heat stirring often
) When melted add coconut and corn flakes
) Mix well and drop spoonfuls onto wax paper
Don't worry if the haystacks look a little loose, when they cool they will set into one piece.