Thanks to Shaw Communications for sponsoring this post.  Check out the bottom of the post for more information about how your child can apply for a Kindness Sticks Grant to make a difference at their school.
Small acts of kindness show your kids that they have the power to make their world a better place and that even small actions matter. Participating in small acts of kindness with your kids is also a great way to begin conversations about spreading kindness and empathy to those around them.
Here are some acts of kindness ideas you can do with your kids in your community:
1. Bake treats for your neighbors
One of our favourite traditions is baking treats for our neighbours and dropping them off as a special surprise. We usually do it around Christmas but you could do it any time of year.

2. Create appreciation cards
Brainstorm some things that you appreciate about your friends and neighbours. Write a quick note and drop it in their mailbox.
3. Host a neighborhood BBQ
Increase the feeling of community in your neighbourhood by hosting a simple barbecue in your backyard. Invite your neighbors and introduce people who don't know each other.
4. Drop off treats at your local fire station or police station
Thank some of the people who help make your community a better, safer place to live.

5. Share a meal
Bring food to a neighbour who has had a new baby, illness or death in the family.
6. Welcome new neighbors with a gift and greeting
Nothing makes a new house feel more like a home faster than receiving kindness from your new neighbours.
7. Bring flowers or treats to your child's teacher
Brighten their day with a few fresh flowers.

8. Visit an elderly relative
Take some paper and markers for the kids to keep them engaged when visiting an elderly relative. Then leave their pictures as a reminder of their visit.
9. Write a good review of a business you love
People are more likely to leave reviews after bad experiences than good ones. Help out one of your favourite places by letting them know why you love it.
10. Offer to pick up fruit for a neighbor with a fruit tree
Sometimes neighbours have trees on their properties that produce a lot of fruit, which can be overwhelming to manage. It's a great job for kids to help with and can be a real relief for someone who needs the help.
11. Recognize someone for giving good service
Make a point of telling the manager at a restaurant or coffee shop that a server or employee did a good job or made an extra effort for you.
12. Bring a cup of coffee for your teacher or hairdresser
It's an easy way to brighten someone's day!

13. Make a card for a friend
Create a thoughtful note and drop it in their mailbox.
14. Drop off a sunshine box
Put together a small gift basket of yellow things for someone who is going through a hard time.
15. Host a playdate at the park
Get some neighbours together for a playdate at the park – bring some snacks to share to make it feel extra special.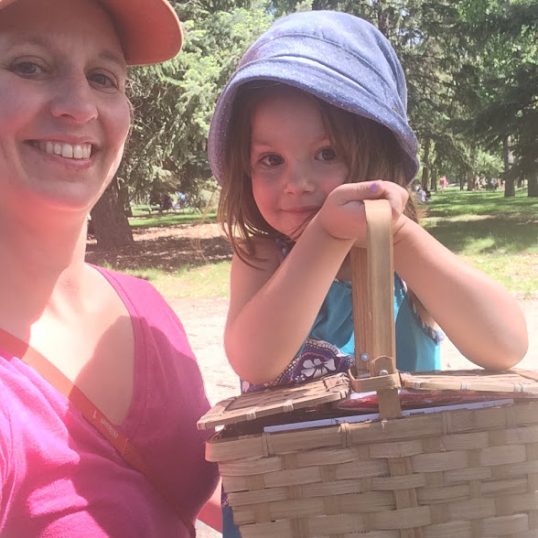 Kindness Sticks Grant Program
Do you know a student who would like to make kindness stick at their school?
With the Shaw Kindness Sticks grant program, Shaw is looking to partner up with students who have an idea to create positivity and inclusiveness at their school.
If your idea is selected, your school could receive a Kindness Sticks grant of up to $5000 to make it happen. Be creative and involve your school.  Make sure your project is submitted before April 30, 2018, 5 p.m. MST.
Want to apply but not sure where to start? Consider the following questions:
How does my project contribute to a positive school environment?

What kind of budget does my project need?

How can people volunteer and get involved to make my project come to life?

Who does my project impact and reach?

How is my project creative and unique?
For more information go to the Kindness Sticks webpage.