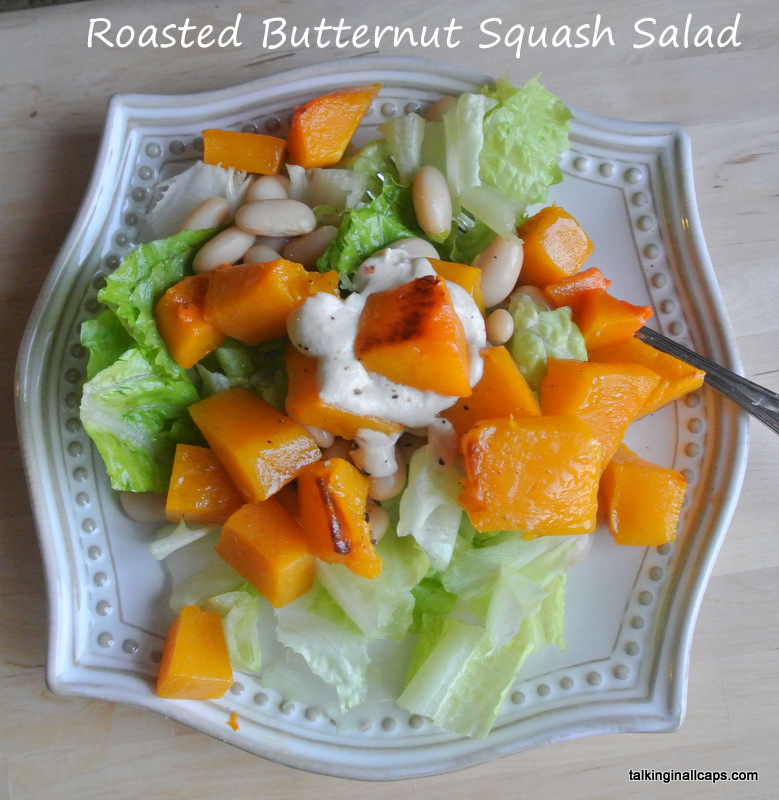 Over the last year, I've discovered how awesome salads with roasted veggies and fresh greens can be. I've made a few different variations for my 52 Salads Challenge but this is one of my favorites. As always, roasting the butternut squash does take a bit of time, but it's very low maintenance – I've found you don't even need to stir the squash for it to turn out great. This salad provides a nice texture variation and the saltiness of the dressing complements the sweetness of the roasted butternut squash perfectly. You can also top the salad with toasted pita or croutons to help it feel more like a full meal.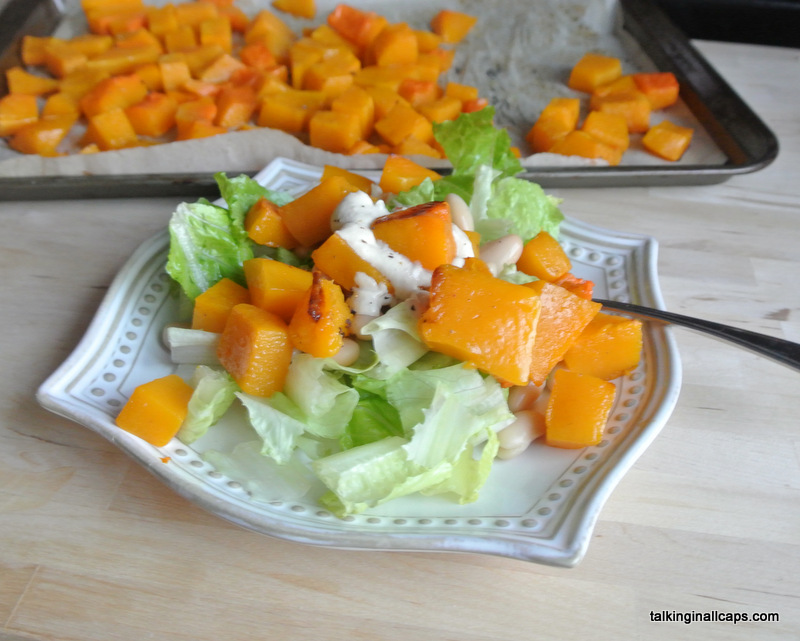 Salad #37 – Butternut Squash Salad
Ingredients
1 butternut squash, peeled, seeded, and cut into 1-inch cubes
2 tbsp. olive oil, divided
salt + pepper to taste
1 romaine heart
⅓ c. tahini
⅓ c. water
2 tbsp. fresh lemon juice
1 can chick peas rinsed and drained
Instructions
Preheat oven to 400 degrees. Line a rimmed baking sheet with parchment paper.
Toss the butternut square cubes with 1 TBSP of oil, salt and pepper in a large ziplock or large bowl. (If you use a large ziplock even your tiniest kitchen helper can help you toss the cubes).
Lay the butternut squash on the baking sheet and bake for about 40 minutes. I find it turns out best if you do not stir the butternut squash while baking. You can peak under to make sure they are not burning but otherwise leave them alone.
Mix the tahini, water, lemon juice, 1 TBSP olive oil, salt and pepper in a small bowl with a whisk or by shaking well in a small container with a lid.
Serve by putting the butternut squash on a bed of lettuce with the dressing on top or on the side.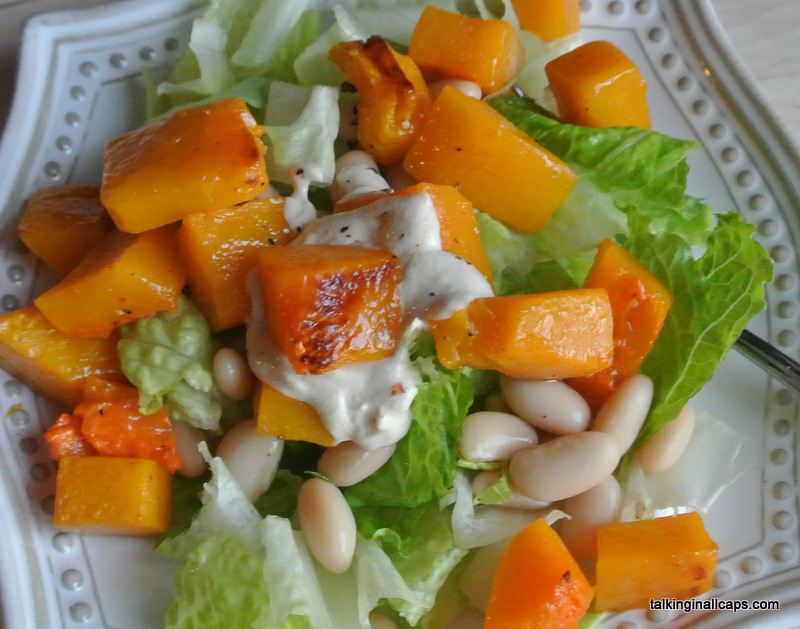 Did They Eat It?
Anne: Very tasty. A different combination of foods that I wouldn't expect to go together. I really like the dressing.
Nicky: Loved the dressing and the beans
Gordie: Loved the beans all by themselves.
Dana: I would make this again for sure.