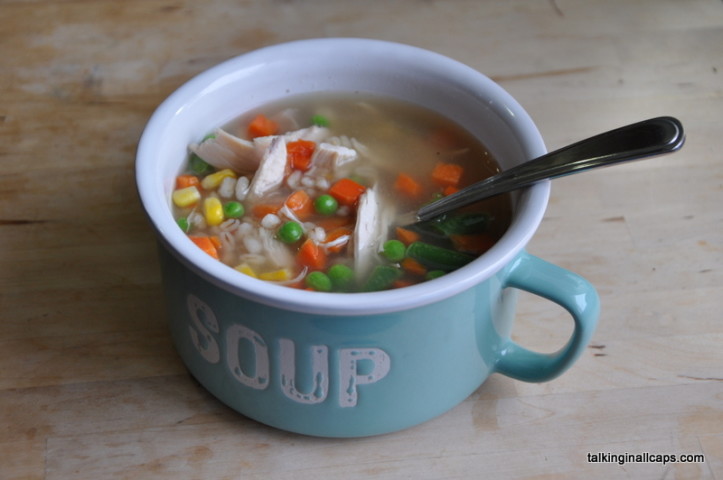 My kids have been a little resistant to soup. My oldest is sure that anything called soup must be terrible. He's started to make a little progress and is now sometimes willing to try soup so I've been trying to make some that I think he might like. Nothing he can't identify in it, not too spicy and definitely no onions! This soup is also ridiculously easy. You don't even have to chop anything. And it's pretty good too.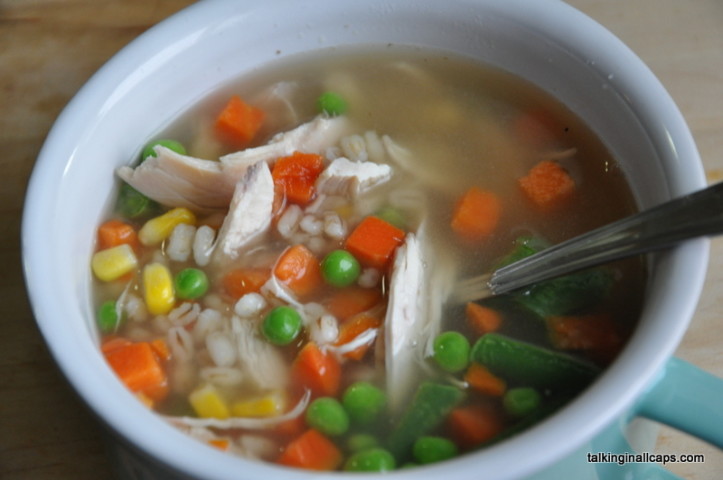 Super Easy Chicken and Barley Soup - #52soups
Ingredients
Tetra pack of Chicken Broth (about 4 cups)
2 cups water
½ cup pot barley
2 cups frozen mixed vegetables
1 tsp garlic powder
½ tsp dry thyme
1-2 chicken breasts cooked (leftover rotisserie chicken is nice, or you can poach it in the broth)
salt and pepper
Instructions
In a large pot bring the broth, water, garlic and barley to a boil.
Turn the heat down to a simmer and cook until barley is cooked through (about 40 minutes depending on the kind of barley you use).
Add cooked chicken, frozen mixed vegetables and bring back to a boil.
Season with salt and pepper.
Add hot sauce (I like Chili Lime Cholula) if desired.
Notes
Inspired by a Pretty Life in the Suburbs
Chicken and Rice Soup
. Her recipes are awesome. Go check out her blog.