Another thing I've ended up having an abundance of through Eagle Creek Farm's CSA is potatoes. This week I had a lovely mix of 3 or 4 different kinds of waxy potatoes, the kind that are perfect for potato salad (but not good for mashed potatoes). I figured that 52 weeks of salads wouldn't be complete without an awesome potato salad so I took inspiration from a potato salad my aunt used to make as well as my deviled egg recipe to come up with this one.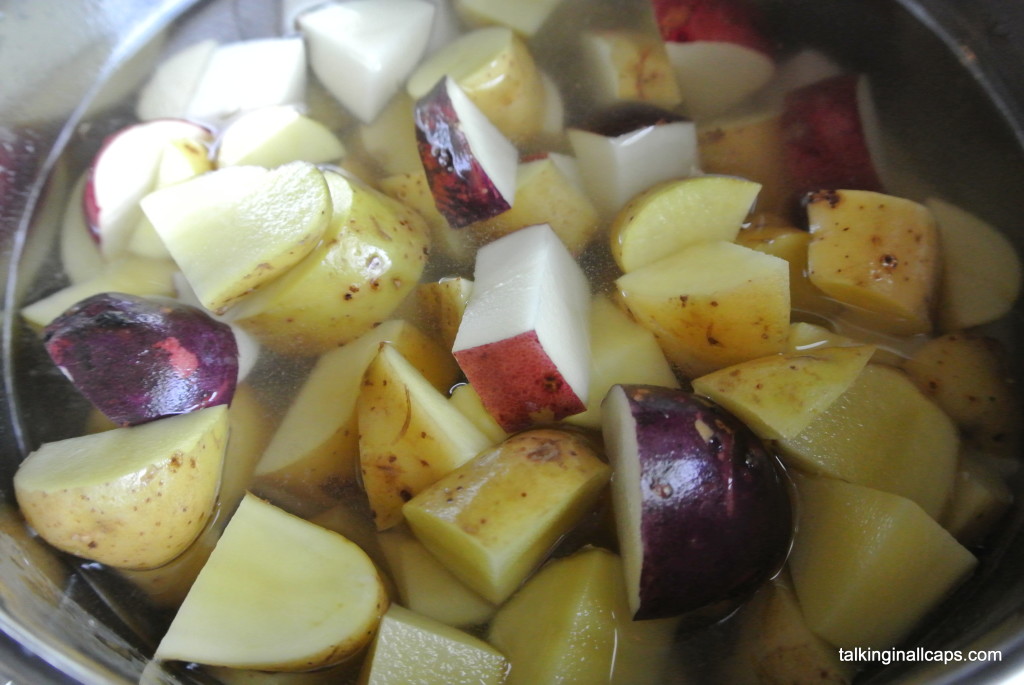 Salad #5 Deviled Egg Potato Salad
Ingredients
small bag of potatoes cubed (1-1.5 lbs)
¼ cup mayonnaise
1 TBSP vinegar
1 TBSP mustard
4-6 hard boiled eggs, peeled
2 stalks celery
squirt of Sriracha (or other kind of hot sauce)
paprika
green onions (I didn't have any so I skipped them)
Instructions
Cook potatoes until easily pierced by a fork
Add remaining ingredients and mix to coat. (You can leave out the paprika and sprinkle it on top for a better presentation).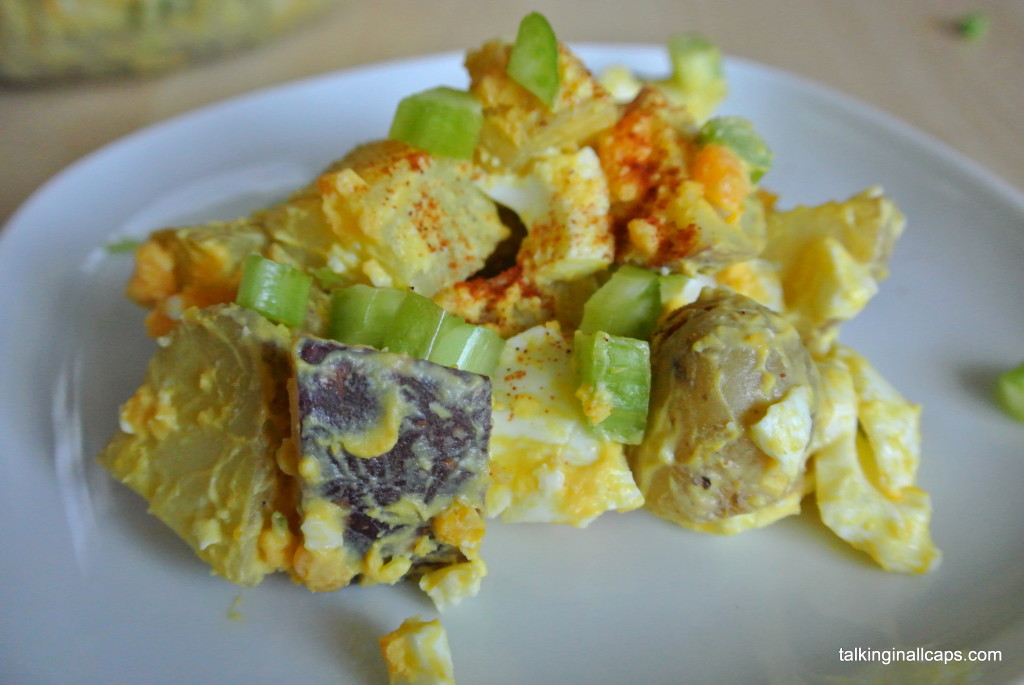 Did they eat it?
Stephen: Good.
Gordie (3 years old): Refused to try it but did think eggs would be a good idea for dinner. Different eggs.
Nicole (11 months): Loved it.
Dana: If you tend to like potato salad, you'll like this one. I found it a bit bland without the dash of hot sauce, but I didn't have any onions in the house so that would make a difference. But the extra eggs really make it feel gourmet. If you brought this to a BBQ you would not be turned away.