I'm going to try out a few different hummus variations in the next couple of weeks, so I thought I'd first share my go-to hummus recipe. There's about a million different hummus recipes out there but I do really love this one. I prefer the powdered garlic to fresh garlic as it gives it a more mellow flavor. I also strongly recommend making it a day ahead. The flavors have a chance to mix and the bitterness of the tahini (which I am a little sensitive to) is gone after a night in the fridge.
My Favorite Basic Hummus Recipe
Ingredients
¼ teaspoon Garlic powder
¼ cup Lemon juice
¼ cup Water (more if needed)
1 can (16 oz) Chickpeas ; rinsed and drained
½ cup Tahini
1 teaspoon Sea salt
Instructions
Drain and rinse the chickpeas.
Add all the ingredients to the food processor (you can use a blender, but it's not really not as effective. I have tried and don't recommend it. I ended up buying a food processor so I could make hummus).
Run the food processor until the hummus starts to appear to bounce up and down (this won't take a really long time) . Alternatively just check it every 10 seconds or so. You'll want to scrape off the sides of the food processor because I find some chickpeas tend to stick to the sides and then give it another quick blend. If you are finding it's not as well mixed or creamy as you would like just add another ¼ cup of water.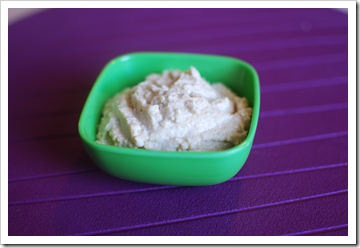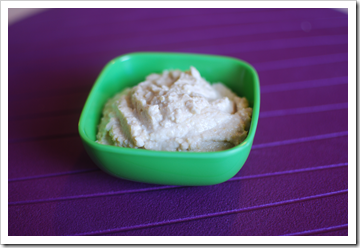 I find this makes quite a lot of hummus so I usually freeze half. It freezes really well.